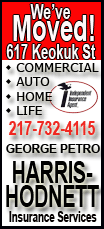 The Citizens Utility Board analysis also cites low natural gas prices and energy efficiency as contributing to potential savings that could save each household nearly $150.

Illinois' gas utilities have reported that heating prices could remain low into 2018 because of increased gas production. This month, Peoples Gas, Nicor Gas and North Shore Gas are charging prices 7-10 percent lower than last January.

Last week, state regulators granted Peoples Gas a rate increase that could raise the delivery portion of bills by about $4 a month. North Shore Gas also was granted a rate increase. The Citizens Utility Board is appealing the decision.

Copyright 2012 The Associated Press. All rights reserved. This material may not be published, broadcast, rewritten or redistributed.