Every once in a while a truly priceless story book comes along. Lita Judge has created one with her new book, "Red Sled." This will be a book shared over and over, long after the last of the snow has melted.
The pictures tell the tale. In fact, there is not one single complete sentence in the entire book, yet Judge's illustrations create a clear story that leaves the reader quite satisfied. The red sled is certainly the main character. In fact, the red sled, a little boy's red hat and the yellow glow of light in the window of the home are the only bright colors used throughout the book. However, her use of white, gray-blue, and muted greens and browns will leave one with the shiver of a cold winter night.
The story itself tells of a bright red sled that a young boy leaves outside his door one night after a new snowfall. Along comes a curious bear who decides to take the sled for a ride. He is soon joined by a rabbit, a moose, two raccoons, an opossum, a porcupine and a mouse. They slip and slide over the new snow, hanging on to each other and the sled until they come to a crashing, satisfying halt in the snow.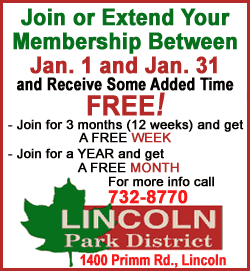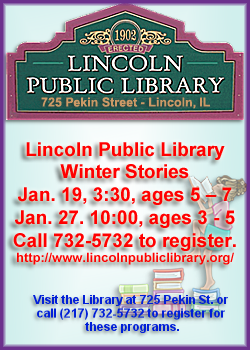 The bear walks back to the house, returning the red sled to its place beside the door, where the young boy discovers it the next morning, along with the curious tracks made by the bear. The following night, he watches from the window to discover the mystery of the animals and the borrowed sled, joining them in a wild ride under the winter moon.
The animals' facial expressions run the gamut from delight to fear as the wild ride takes on a wondrous adventure in the winter landscape. Young readers will predict the crash landing pages before the actual event! The text gambols across the snow, scrunching with footfalls, galloping over hills and whooping with excitement. It is a joyful ride!
Readers will pore over the pages, delighting in the antics of the animals and laughing out loud at the humorous premise. Don't miss this precious winter story. Come out of the cold and find your winter stories at the Youth Services Department in the Lincoln Public Library Annex, 725 Pekin St..
[Text from file received from Louella Moreland, Lincoln Public Library District]
(Ms. Lou's blog: lincolnpubliclibraryupdates.blogspot.com)