"Please don't make it out that he was this terrible human being," Lisa Carter told U-T San Diego.
Carter said she tried for 10 years to conceive her only son, Ryan, who was an honors student. She and her husband moved into their mobile home park in the east San Diego suburb of El Cajon when their son was born, selling their house to afford private school and start a college fund.
"I wanted him to have the best of everything," his mother told the newspaper. "I wanted him to be the best that he could be."
The 12-year-old victim slept at the boy's home for two nights before he was attacked Monday at the end of the holiday weekend, said Cody Vales, a close friend of both boys. He said they were "like best buddies."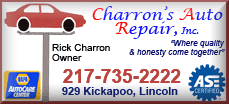 The boy was stabbed in the 10-year-old neighbor's driveway, said San Diego County Sheriff's Lt. Larry Nesbit. The younger boy's mother was home at the time but Nesbit didn't know if she was inside or outside.
Vales, 16, said the suspect appeared calmer since he began taking a new medication about three weeks ago, becoming "a new kid." He insisted his neighborhood friend didn't act maliciously. He said the younger boy wasn't one to pick a fight but exploded when he felt provoked.
Vales said the boy once punched him in the face for accidentally bumping his pelvis when they were jumping on a trampoline. The boy threw a tantrum when he spilled a cup of water inside his house and was asked to clean up.
"If you pushed his buttons and cussed him out, he'd just lose it on you," Vales said.
The suspect liked to play football and practice Muay Thai boxing and jujitsu, Vales said. He was muscular and a little short for his age.
The 10-year-old boy, whose name was not released by authorities, was taken into custody shortly after the stabbing. Steve Walker, a spokesman for the San Diego County district attorney's office, said prosecutors would decide how to handle the case after the sheriff's department finishes its investigation.
California requires that children be at least 14 to be charged as adults, said Shaun Martin, a University of San Diego law professor. State law allows children to be detained until they turn 25, which would amount to a maximum sentence of 15 years for the boy if charged as a juvenile.
The suspect's adoptive mother, who lived with the boy and her father, was the only person who knew how to calm him, Vales said. She hugged him and reassured him that everything would be all right.