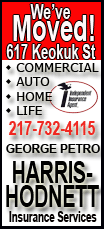 Plans call for roughly 1,000 boats of various sizes to gather June 3 for an unprecedented tribute to the queen, who is marking the 60th year of her reign.
The flotilla will be over seven miles long and include musical barges on which original works composed for the jubilee will be performed. The event is planned to celebrate Britain's storied maritime history.
The queen, her husband Prince Philip and other senior royals will travel on board a royal barge, The Spirit of Chartwell -- an opulent cruising vessel that regularly plies the River Thames.
The barge will be decorated with flowers from the queen's gardens, with an emphasis on the royal colors, red, gold and purple.
Pageant Master Adrian Evans said the royal barge "must be a jewel -- the most magnificent vessel in the flotilla."
Organizers say the flotilla, one of the largest ever assembled on the river, will include rowboats, working vessels and pleasure craft.