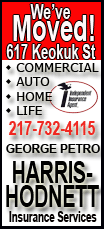 Today's highlight in history:
On Jan. 18, 1862, the 10th president of the United States, John Tyler, died in Richmond, Va., at age 71, shortly before he could take his seat as an elected member of the Confederate Congress.
On this date:
In 1778, English navigator James Cook reached the present-day Hawaiian Islands, which he named the "Sandwich Islands."
In 1871, William I of Prussia was proclaimed German emperor in Versailles (vehr-SY'), France.
In 1911, the first landing of an aircraft on a ship took place as pilot Eugene B. Ely brought his Curtiss biplane in for a safe landing on the deck of the armored cruiser USS Pennsylvania in San Francisco Harbor.
In 1919, the Paris Peace Conference, held to negotiate peace treaties ending World War I, opened in Versailles (vehr-SY'), France.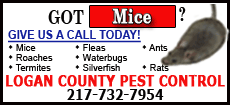 In 1943, during World War II, the Soviets announced they'd broken through the long Nazi siege of Leningrad. (It was another year before the siege was fully lifted.) A wartime ban on the sale of pre-sliced bread in the U.S. -- aimed at reducing bakeries' demand for metal replacement parts -- went into effect.
In 1949, Charles Ponzi, engineer of one of the most spectacular swindles in history, died destitute at a hospital in Rio de Janeiro, Brazil, at age 66.
In 1952, Jerome "Curly" Howard of Three Stooges fame died in San Gabriel, Calif., at age 48.
In 1957, a trio of B-52's completed the first non-stop, round-the-world flight by jet planes, landing at March Air Force Base in California after more than 45 hours aloft.
In 1967, Albert DeSalvo, who claimed to be the "Boston Strangler," was convicted in Cambridge, Mass., of armed robbery, assault and sex offenses. (Sentenced to life, DeSalvo was killed in prison in 1973.)
In 1970, David Oman McKay, the ninth president of the Church of Jesus Christ of Latter-day Saints, died at the age of 96.
In 1988, a China Southwest Airlines Ilyushin 18 crashed while on approach to Chongqing Airport, killing all 108 people on board.
In 1991, financially strapped Eastern Airlines shut down after more than six decades in business. Former New York congressman Hamilton Fish Sr. died in Cold Spring, N.Y., at age 102.