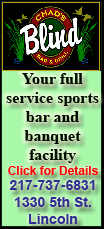 Two weeks after overhauling the front office, Indianapolis took the next big step in its major housecleaning project Tuesday -- firing coach Jim Caldwell after three seasons.
"This (search) is something that's going to start immediately and I really think we're going to get a coach that's going to lead us going into the future, and I think it's a bright future," Irsay said Tuesday. "It's tough to change and go forward, we've had such excellence and greatness here over such a long period of time and that's what I expect us to do again."
Irsay is following the same plan he installed after the 1997 season. Back then, a season-ending loss on the road allowed the 3-13 Colts to clinch the No. 1 overall draft pick. The next day, Irsay fired the general manager and the head coach and eventually changed quarterbacks.
It could happen again with a little more deliberation.
The day after losing at Jacksonville to post their worst record (2-14) in two decades and wrap up this year's No. 1 pick, Irsay fired team vice chairman Bill Polian and his son, Chris, the Colts' general manager. Last week, Irsay hired 39-year-old Ryan Grigson as the replacement for the Polians.
Since then, Grigson and Irsay have been in almost constant meetings debating the future of the coaching staff.
On Monday, Caldwell and former Rams coach Steve Spagnuolo met in Indianapolis about the Colts' defensive coordinator job. Most took it as an indication Caldwell would be retained. That was still the conventional wisdom Tuesday.
Eventually, Irsay and Grigson proved the pundits wrong. Irsay said he told Caldwell of the decision at about 2 p.m., shortly before the team confirmed the firing.
"We've talked about where we want to be more balanced," Irsay said. "We want to be excellent on defense and more consistent, and I think that's something that we're looking at as part of the vision. I don't think the guy has to be offensive or defensive or anything like that. It's a heavy lifting process right now."
It's unclear where the Colts will turn next.
Yes, Grigson acknowledged, he has a short list of candidates. Not surprisingly, he didn't say who was on the list, which could include names such as Packers offensive coordinator Joe Philbin, Eagles offensive coordinator Mary Mornhinweg and perhaps Spagnuolo.
Neither Grigson nor Irsay provided a timeline for the hire.
"We want leadership. Leadership is important," Grigson said after making his first big decision in charge of an NFL team. "We want strong leadership, and we want someone who shares his vision in this new era of Colts football. We want the best man and the best leader and the man that gives us the best way to go."
One thing they did agree on: The future didn't include Caldwell
After winning his first 14 games, an NFL record for a rookie head coach, and becoming only the fifth first-year coach to take his team to the Super Bowl, Caldwell did a masterful job guiding the injury-plagued Colts through a thicket of injuries and back to the playoffs in 2010.
But those successes all came with Peyton Manning, who led the Colts to a league-record 115 regular-season wins in the previous decade and a record-tying nine straight playoff appearances.