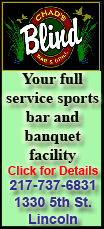 Blake Griffin had 17 rebounds along with 14 points and seven assists -- the last one setting up Billups' rainbow from the right of the key.
Clippers point guard Chris Paul missed his third straight game because of a left hamstring strain. Brian Cook sat out his third in a row with a sprained left ankle.
Dirk Nowitzki and Delonte West each scored 17 points for Dallas. Jason Kidd, playing his third game after missing the previous four because of back spasms, played 15 scoreless minutes in the first half and finished with five points and 10 assists. The 17-year veteran was 1 for 9 from the field against the Lakers, including 0 for 8 from 3-point range.
Jason Terry made his only two 3-point baskets of the game in the final 37 seconds, the second coming with 5 seconds to play after losing Jordan on a switch and getting himself all alone at the top of the lane.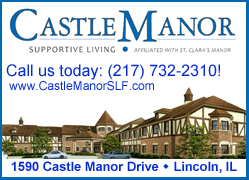 The Mavericks played without Vince Carter, who sprained his left foot on the final play of Monday night's 73-70 loss to the Lakers when he tried to position himself for a 3-point shot that he missed at the buzzer. The team's second-leading scorer off the bench returned to Dallas to get examined by team doctors.
The Clippers snapped a 10-game losing streak to the Mavericks, beating them for only the second time in their last 18 meetings.
Jordan's dunk and Griffin's layup gave the Clippers an 88-33 lead with 1:29 remaining. Dallas' Ian Mahinmi missed both free throws at the other end, but Terry's first 3-pointer to cut the margin to 88-86. Billups missed a 12-footer, and Griffin forced a jump ball with Nowitzki on the ensuing rebound with 14.9 seconds to play.
Griffin got the tip to Billups, who caught it off-balance and lost it out of bounds. Terry hit his second 3 on Dallas' next possession, and Clippers coach Vinny Del Negro called a timeout to set up what proved to be the winning basket.
Neither team led by more than six points until Jordan completed a three-point play to give the Clippers a 64-57 advantage with 6 minutes left in the third quarter. They led by as many as nine before Dallas used a 14-5 run to pull into a 71-all tie heading to the fourth.
Williams, who sat out the previous three games, was the first player off the Clippers' bench and scored 18 points to help Los Angeles take a 52-51 halftime lead. Jordan, who hadn't taken more than six shots in any of his first 11 games this season, was 5 for 8 from the field in the half with 10 points, eight rebounds and four blocks.