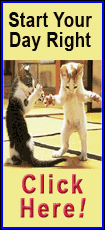 The total backlog of Illinois' unpaid obligations comes to about $8.5 billion, according to the latest report from Topinka's office.

That means organizations that provide services for the state -- from businesses to hospitals to charity groups -- must wait months to be paid for their work. Topinka's office is still paying bills that date back to Sept. 1.

The quarterly report from the Republican comptroller predicts the backlog will continue at roughly the same level, despite spending cuts and tax increases approved last year. On the bright side, the cash crunch is significantly better than it was at the same point in the two previous years.

Some of those awaiting payment are vendors who do work for the state, hospitals that provide Medicaid services to the poor and businesses that are owed tax refunds. Illinois also owes money to its public employee health plan.

Gov. Pat Quinn and some Democratic lawmakers have proposed borrowing so the state can pay some of what it owes to businesses, community groups and charities that are going broke while waiting for their money. But Topinka and most Republicans reject the idea of borrowing more money with the state in such financial trouble.

Copyright 2012 The Associated Press. All rights reserved. This material may not be published, broadcast, rewritten or redistributed.