On Jan. 20, 1937, President Franklin D. Roosevelt became the first chief executive to be inaugurated on Jan. 20 instead of March 4.
On this date:
In 1265, England's first representative Parliament, which included officials from districts, cities and boroughs, met for the first time.
In 1649, King Charles I of England went on trial, accused of high treason (he was found guilty and executed by month's end).
In 1887, the U.S. Senate approved an agreement to lease Pearl Harbor in Hawaii as a naval base.
In 1936, Britain's King George V died; he was succeeded by Edward VIII.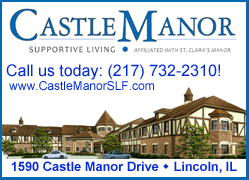 In 1942, Nazi officials held the notorious Wannsee conference, during which they arrived at their "final solution" that called for exterminating Jews.
In 1957, President Dwight D. Eisenhower and Vice President Richard Nixon were sworn in for their second terms of office in a private Sunday ceremony (a public ceremony was held the next day).
In 1961, John F. Kennedy was inaugurated as the 35th president of the United States.
In 1981, Iran released 52 Americans it had held hostage for 444 days, minutes after the presidency had passed from Jimmy Carter to Ronald Reagan.
In 1986, the United States observed the first federal holiday in honor of slain civil rights leader Martin Luther King Jr.
In 1992, an Air Inter Airbus A-320 crashed near Strasbourg, France, killing 87 of the 96 people on board.
In 2001, George Walker Bush became America's 43rd president after one of the most turbulent elections in U.S. history.
In 2009, Barack Obama was sworn in as the nation's 44th president, the first African-American to hold that office.
Ten years ago: Two Marines were killed, five injured when a U.S. military helicopter crashed in Afghanistan. "A Beautiful Mind" was named best drama and its star, Russell Crowe, the top dramatic actor at the Golden Globe Awards; Sissy Spacek was named best dramatic actress for "In the Bedroom" while "Moulin Rouge" was awarded the Globe for best musical or comedy.