Main Street Lincoln partnership drive begins

Send a link to a friend
[January 24, 2012] Main Street Lincoln is kicking off its 2012 partnership drive. In an Illinois Main Street-designated community, Main Street Lincoln is a nonprofit, volunteer-driven organization dedicated to the preservation and revitalization of our nationally registered downtown historic district and surrounding businesses. This partnership opportunity is extended to not only those in close proximity to the downtown, but to the entire community and county. Businesses, along with community organizations and individuals, are encouraged to become partners.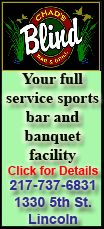 Main Street Lincoln is based on partners believing in the significance and strength of the community's downtown or central hub. The vitality of this area indicates the pulse of the community. To keep the heart of this area strong and vibrant, Main Street Lincoln is building a partnership of businesses and entities that share in the vision of the program and understand that strength comes in numbers. This translates into retail sales, jobs and a strong network. A strong partnership base is necessary for a strong Main Street Lincoln, a strong community and a strong county.

2012 looks to be an exciting year for Main Street Lincoln. Local businessman Seth Goodman has taken the position of chairman and is leading an almost new board. The board members share a strong focus and bring to the table many fresh ideas to incorporate into their set initiatives. These include beautification and historic preservation; developing and sustaining a strong volunteer base; promoting the heart of the area as the social, cultural and economic center; and working toward strengthening and broadening the economic base of Lincoln and Logan County. They also have a strong dedication to heritage tourism, promoting our distinct heritage from Abraham Lincoln.

Becoming a partner with Main Street Lincoln not only carries some benefits at each level, but additionally there are many opportunities for involvement in the community. Main Street Lincoln is the lead organization with The Art of Wine during the annual Lincoln Art & Balloon Festival as well as with Honest Abe's Barbeque Cook Off, National Small Business Week, National Train Day, Children's Day with Santa, the Lincoln Christmas Parade and much more.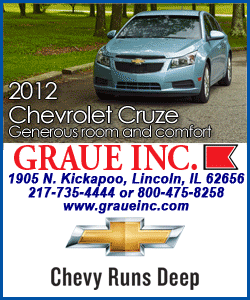 The 2012 board of Main Street Lincoln is looking forward to forming a vast network and making great progress. For more information on becoming a partner, contact Wanda Lee Rohlfs, executive director, at 217-732-2929 or manager@mainstreetlincoln.com.
[Text from file received from Misty Bell, Abraham Lincoln Tourism Bureau of Logan County]