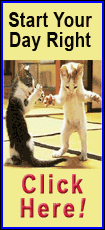 Today's highlight in history:
On Jan. 27, 1967, astronauts Virgil I. "Gus" Grissom, Edward H. White and Roger B. Chaffee died in a flash fire during a test aboard their Apollo spacecraft.
On this date:
In 1756, composer Wolfgang Amadeus Mozart was born in Salzburg, Austria.
In 1880, Thomas Edison received a patent for his electric incandescent lamp.
In 1901, opera composer Giuseppe Verdi died in Milan, Italy, at age 87.
In 1943, some 50 bombers struck Wilhelmshaven in the first all-American air raid against Germany during World War II.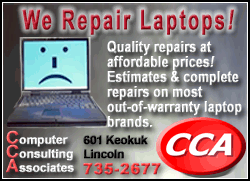 In 1944, the Soviet Union announced the complete end of the deadly German siege of Leningrad, which had lasted for more than two years.
In 1945, Soviet troops liberated the Nazi concentration camps Auschwitz and Birkenau in Poland.
In 1951, an era of atomic testing in the Nevada desert began as an Air Force plane dropped a one-kiloton bomb on Frenchman Flat.
In 1967, more than 60 nations signed a treaty banning the orbiting of nuclear weapons.
In 1972, "Queen of Gospel" Mahalia Jackson, 60, died in Evergreen Park, Ill.
In 1973, the Vietnam peace accords were signed in Paris.
In 1977, the Vatican issued a declaration reaffirming the Roman Catholic Church's ban on female priests.
In 1984, singer Michael Jackson suffered serious burns to his scalp when pyrotechnics set his hair on fire during the filming of a Pepsi-Cola TV commercial at the Shrine Auditorium in Los Angeles.
Ten years ago: Wafa Idris, a Palestinian paramedic, became the first female suicide bomber against Israel; her attack claimed the life of an 81-year-old man. A munitions depot in Nigeria exploded; more than 1,000 people died, most of them drowning in a nearby canal during the resulting stampede. The Super Bowl matchup was decided as the New England Patriots upset the Pittsburgh Steelers, 24-17, to win the AFC championship and the St. Louis Rams defeated the Philadelphia Eagles, 29-24, to win the NFC championship. Thomas Johansson defeated Marat Safin 3-6, 6-4, 6-4, 7-6 (4) to win the Australian Open final.