HPV -- human papilloma virus -- is increasingly recognized as a major cause of oral cancers affecting the back of the tongue and tonsil area. Smoking and heavy drinking are also key causes.
Until now, it was not known how many people have oral HPV infections.
Overall, 7 percent of Americans aged 14 to 69 are infected, the study found.
But the results are not cause for alarm. While mouth cancers are on the rise -- probably from oral sex -- most people with oral HPV will never develop cancer. And most don't have the kind most strongly linked to cancer. Also, tests for oral HPV are costly and mainly used in research.
Still, experts say the study provides important information for future research that could increase knowledge about who is most at risk for oral cancer and ways to prevent the disease.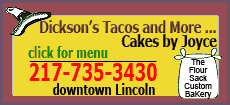 The nationally representative study is based on 30-second gargle tests given to about 5,500 people in a 2009-10 government health survey. Their mouthwash samples were tested for HPV.
The results were published online Thursday in the Journal of the American Medical Association.
There are many types of HPV, but one in particular, known as HPV-16, is most strongly linked with oral cancer and also is a common cause of cervical cancer. That form was found in about 1 percent of people studied, translating to about 2 million Americans.
Dr. Maura Gillison, the lead author and a researcher at Ohio State University, said the study "provides us some reassurance" that most people with oral HPV will not get oral cancer. Millions may have oral HPV, but fewer than 15,000 Americans get HPV-linked oral cancer each year.
She said the study should prompt research into whether the existing vaccines for cervical cancer protect against oral HPV, too.
Gillison has consulted with Merck & Co., and GlaxoSmithKline, makers of HPV vaccines. Ohio State, Merck and the National Cancer Institute helped pay for the study.
Dr. Ezra Cohen, a head and neck cancer specialist at the University of Chicago, said the study provides important information confirming similarities in risk factors for HPV oral infections and oral cancer.