"Brandon and I worked together for four years during our time at Xavier and Ohio State, so I know firsthand what a tremendous person and basketball coach he is," Groce said. "He had an outstanding career as a player at Butler, and beyond the points, rebounds and assists, he was known for his high basketball IQ, leadership skills and strong character. Those traits carried over into his coaching, and his passion and love for the game of basketball have led him back to this profession after a brief time in the corporate world. Brandon shares the vision I have for this program, and he will work relentlessly to help us achieve the goals we have for the future of Fighting Illini basketball."
Miller began his career as video intern at Xavier in 2004, when the Musketeers won the Atlantic 10 and advanced to the NCAA Elite Eight. Miller then followed Thad Matta to OSU, where he served as director of basketball operations for two seasons, from 2005-06, and one year as video coordinator, in 2007. The Buckeyes won consecutive Big Ten titles in 2006 and 2007 and advanced to the 2007 NCAA championship game.

Miller returned to his alma mater, Butler, for one season as an assistant coach under Brad Stevens in 2008, when the Bulldogs won the Horizon League and advanced to the NCAA tournament second round. He then rejoined Matta's staff in Columbus as an assistant coach for three seasons, from 2009-11. The Buckeyes again won back-to-back Big Ten crowns and made NCAA Sweet 16 appearances in 2010 and 2011.

While Miller has been a part of successful programs as a coach, his playing career was equally as impressive. He played at Southwest Missouri State (now Missouri State) as a freshman in 1999, when the Bears advanced to the NCAA Sweet 16. He then transferred to Butler and sat out the 2000 season before starting 97 consecutive games over his final three years with the Bulldogs. Miller became one of just eight players in Butler history to score 1,000 points in just three seasons, finishing his BU career with 1,121 points.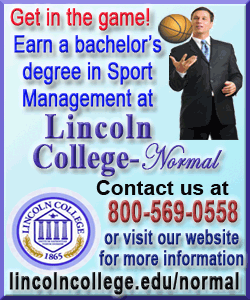 Miller helped lead Butler to a three-year record of 77-20 and three trips to postseason tournament play. As a senior, he led the Bulldogs in scoring and assists, while helping the team to a 27-6 record, a Horizon League championship and a trip to the NCAA Sweet 16. He finished his career among Butler's all-time leaders in 3-point field goals (189) and assists (305) and earned Horizon All-League and All-Defensive Team accolades as well as Academic All-League honors.

Miller was named Butler's Co-Most Valuable Player in 2003, and later that year, he was named co-recipient of Butler's Most Outstanding Male Athlete Award. He received the Horizon League's 2003 Cecil M. Coleman Medal of Honor, the league's highest individual award, and he was named recipient of the 2003 Chip Hilton Award, presented annually to an NCAA Division I graduating senior who demonstrates outstanding leadership, character, integrity, sportsmanship and talent. In 2006, he was named to the 15-player Butler Team of the Sesquicentennial.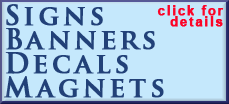 A native of New Castle, Ind., Miller earned a bachelor's degree in education from Butler in 2003. He and his wife, Holly, have two sons, Mason and Michael.
[Text from news release received from Derrick Burson, associate sports information director, University of Illinois]