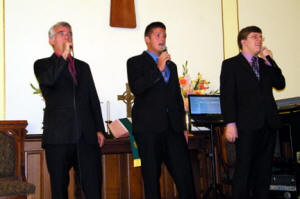 Southern gospel tour in Manito Saturday
Anticipation trio and Danny Funderburk

Send a link to a friend
[July 10, 2012] MANITO -- On Saturday, Manito is to be a part of a summer gospel tour featuring Anticipation, an area trio, and nationally known gospel singer Danny Funderburk. The event will be at the Forman Center, beginning at 7 p.m.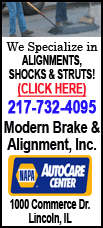 Anticipation is a Southern gospel trio from west-central Illinois. Members are Brian Himmel and his two sons, Brandon and Christopher. Mixing old-style Southern gospel with newer gospel songs, Anticipation strives to use the power of song to reach audiences for Christ.

Their primary goal is to share a message of hope, restoration and unconditional love of Jesus Christ. They meet many hurting people and it is their heart's desire to let everyone know about our Savior who loves the "unlovable," heals the "hopeless" and offers the hope of heaven to anyone who seeks him. The trio wants people to know that no matter who they are, what they've done or where they've been, Jesus is waiting with love, compassion and forgiveness.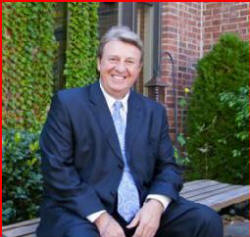 Funderburk, a gospel singer for 34 years, is described on his website as the most recognizable voice in Southern gospel music. He has sung with the notable quartets The Singing Americans, The Cathedrals and Perfect Heart and now brings the love of God to all through his own trio, Mercy's Way.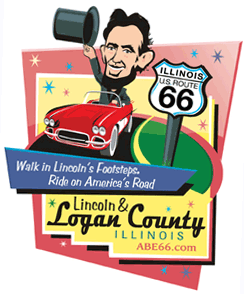 Along with what is considered his most inspirational song, "I've Just Started Living," Funderburk has brought to gospel music such exceptional songs as "Whiter than Snow," "Somebody Touched Me" and "I Can See the Hand."
Funderburk received the Favorite Tenor Award and Male Vocalist Award three years in a row.
To visit his website, click here.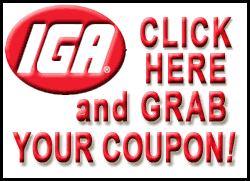 This gospel tour will begin with a performance in Jacksonville on Thursday, continue in Quincy on Friday, in Manito on Saturday and return to Jacksonville for another performance on Sunday.
[Text from file received]