But overall credit card use is still well below where it was just before the downturn. Economists say May's increase was likely a temporary response to weaker hiring and poor wage growth and not a sign of sustained confidence in the economy.
"We might see additional increases in credit card debt in the coming months," said Paul Edelstein, director of consumer financial economics at IHS Global Insight. "But they won't match the May surge."
Consumer borrowing rose by $17.1 billion in May from April, the Federal Reserve said Monday. The gain drove total borrowing to a seasonally adjusted $2.57 trillion, nearly matching the all-time high reached in July 2008.
Borrowing has increased steadily over the past two years. But most of the gains have been driven by auto and student loans, which rose to a record level of $1.7 trillion in May.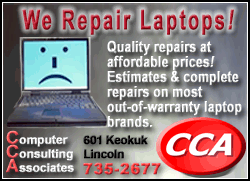 Consumers cut back sharply on credit card debt during the recession and immediately after. Only in the past year have they started to put more on their credit cards and the gains have mostly been modest.
That changed in May when the measure of credit card debt jumped by $8 billion. Still, the level of debt for that category increased to only $870 billion, or 2.2 percent above the post-recession low hit in April 2011. The category had totaled more than $1 trillion before and shortly after the recession began.
And consumers reached for their credit cards more often during a tough stretch for the economy. The job market slumped. Consumer confidence fell. And wages and salaries, which have barely kept up with inflation in the past year, stayed flat.
"It is possible that households are relying more and more on credit cards to cover everyday expenses, given that job and income growth are so weak," said Edelstein.
The economy created an average of just 75,000 jobs a month from April through June, down from an average of 225,000 jobs a month in the first quarter.
Consumer confidence fell in June for the fourth straight month, according to the Conference Board. The group's index is closely watched because consumer spending accounts for 70 percent of economic activity.