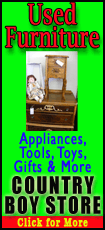 The Camden, N.J.-based company said Monday that it will buy natural foods maker Bolthouse Farms in a $1.55 billion cash deal from private equity firm Madison Dearborn Partners LLC. Campbell says Bolthouse's line of juices and carrots will help it feed Americans' growing appetite for fresher foods.
Campbell, which is best known for its canned soups, is looking to strengthen its presence in the refrigerated sections of supermarkets. Most of its products, which include Goldfish crackers, Pepperidge Farm baked goods and Prego pasta sauces, are now found in the center aisles, where shelf-stable items are sold.
CEO Denise Morrison said the Bolthouse deal will help Campbell more aggressively court the generation known as Millennials, who are especially drawn to healthy, on-the-go foods. Campbell's core customers are currently baby boomers and seniors who grew up with the company's products, Morrison said.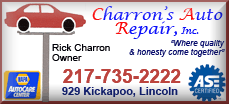 Campbell expects the $12 billion market for packaged fresh foods to grow about 6 percent to 7 percent per year, outpacing the broader packaged-food category.
After years of declining soup sales, as competition grew and consumer tastes evolved, Campbell also is trying to revive its main business. To appeal to younger shoppers, it plans to roll out a slew of new products this fall, including soup pouches in flavors like Moroccan chicken.
"The shelf-stable category is incredibly important, and we'll continue to build on that," Morrison said.
Campbell, which already buys carrots from Bolthouse for its soups and juice concentrates, said it will operate Bolthouse as a separate business unit. It expects the deal to add 5 cents to 7 cents per share to its 2013 earnings. The acquisition is expected to close late this summer.