The stellar lineup suggests the two-day marketing blitz to promote Clear Channel's iHeartRadio digital music service is on its way to repeating the success of last year's debut concert.
Clear Channel, which also owns 850 terrestrial radio stations in the U.S., says Brad Paisley, Pitbull, Enrique Iglesias, No Doubt, Linkin Park, Jason Aldean, P!nk, deadmau5, Swedish House Mafia and Calvin Harris are also among the performers set for the festival on Sept. 21 and 22 at the MGM Grand. Ryan Seacrest will introduce the first night's show.
"Last year's iHeartRadio Music Festival had so many acts from so many different genres on one stage, a true rarity for a concert," Seacrest told The Associated Press Monday. "This year it's set to be bigger and better, with an unbelievable roster of some of the most talented names in the music business."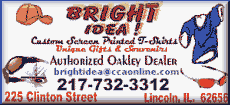 The lineup of performers reflects the diversity of artists on the digital music service, said the event's executive producer Tom Poleman.
"The cool thing about iHeartRadio is it's multiple genres of radio stations on one platform," he said. "It's cool when you can then translate that to a live event like the iHeartRadio Music Festival. It's fun to look around the audience and see, they may not have been into Brad Paisley when they got here, but suddenly the Rihanna fan becomes a country fan."