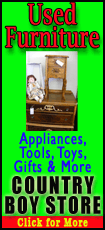 The verdict was seen as a major victory for Olmert, who stepped down as prime minister for the centrist Kadima party in 2009 to battle allegations that included accepting cash-stuffed envelopes from a supporter and pocketing the proceeds from a double-billing scam on overseas travel.
His conviction on the lesser charge of "breach of trust" made him the first Israeli prime minister ever convicted of a crime, and his legal troubles are far from over.
He will be sentenced on Sept. 6 and is currently standing trial in a separate real estate bribery case. For now at least, a return to politics for the 66-year-old Olmert appears unlikely.
Olmert, 66, appeared calm and relieved as the verdict was delivered in the Jerusalem court. As he left the courtroom, the former prime minister had a wide smile on his face and kissed defense lawyers and advisers.
Speaking to reporters afterwards, Olmert proudly declared his innocence.
"There was no corruption. There was no taking of money. There was no use of money. There were no cash envelopes," Olmert said. He said the lone conviction was merely a "procedural lapse" from which he would draw the necessary lessons.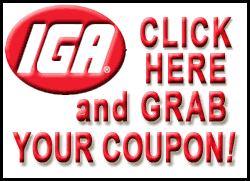 The verdict, which capped a two-year trial, covered three separate allegations: illegally accepting funds from an American supporter, double-billing Jewish groups for trips abroad and channeling state grants to companies linked to a close friend. He was acquitted in the first two cases and found guilty in the last.
The first case was the most dramatic, with Jewish American businessman Morris Talansky flown in to testify that he handed the former Israeli leader envelopes stuffed with hundreds of thousands of dollars in cash, painting him as a high-living traveler fond of fancy hotels and first-class travel.
The second case of double-billing assured his resignation, with Olmert unable to withstand public pressure to step down as the corruption charges multiplied.
The court on Tuesday convicted a close Olmert aide, Shula Zaken, of fraud and breach of trust in that case, but said there was "reasonable doubt" that the prime minister knew what had happened. It noted that Zaken refused to testify in the case, making it difficult to convict Olmert.
In the last case, the court convicted Olmert of breach of trust for steering job appointments and contracts to clients of a close associate when he served as minister of industry and trade. The court called it a "harsh conflict of interest that amounted to a breach of trust because there was a conflict between his personal commitment to this man and his public responsibilities."
Olmert's lawyer, Eli Zohar, said he would not appeal this conviction.
The charges were filed after Olmert became prime minister in 2006, but stemmed from his time as mayor of Jerusalem and later as a Cabinet minister.
After he was indicted in 2008, he announced his resignation, remaining as prime minister until February 2009 elections that brought the current prime minister, Benjamin Netanyahu, into office.
The proceedings involved 152 court sessions over two years, producing 4,000 pages of testimony. The case first broke more than four years ago.