Juan Acosta is also charged with reckless endangerment and unauthorized use of a motor vehicle, Bottineau County prosecutor Swain Benson said.
The 30-year-old was arrested after the Sunday crash at the Hahn's Bay Campground at Lake Metigoshe in Bottineau, near the Canadian border. The accident also injured the children's father and another boy.
"He was driving too fast on a campground road, lost control and ran over the tent and crashed into a tree," Highway Patrol Trooper Capt. Gary Orluck said.
The crash killed 5-year-old Alaries Ruiz and his 9-year-old brother, Cyris Ruiz. Their 28-year-old father, Juan Ruiz, was flown to a hospital in Minot, 85 miles southwest of the campground, where he was treated for serious but not life-threatening injuries, Orluck said. The boys' friend, 9-year-old Anthony Tabarez Jr., of Newburg, has minor injuries, he said.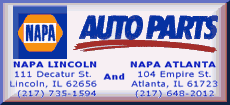 Acosta, of Newburg, was being held in the Bottineau County jail Monday and is expected to appear in court Tuesday. Benson didn't immediately know if Acosta had an attorney, and there was no answer Monday evening at a phone listing for him.
The brothers had traveled from their home in El Paso, Texas, to visit their father who worked in the oil patch region of North Dakota. Their bodies were sent to Bismarck for autopsies and their mother, Sandy Hernandez, was heading to North Dakota on Monday.