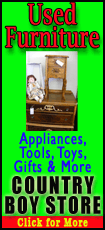 Many firefighters are now asking to buy into a federal government health plan, largely out of anger over a colleague who was left with a $70,000 hospital bill after his son was born prematurely.
Their request has been bolstered by more than 125,000 signatures gathered in an online petition during this year's historic fire season in the West and the ongoing national debate over health care.
"You pray you don't get sick," said firefighter John Lauer, a member of the Tatanka Hotshots crew based in Custer, S.D., who recently worked the massive High Park Fire in northern Colorado and started the petition.
The fire crews are heroes to those in the path of the flames. Politicians praise their bravery. Grateful residents buy them pizzas and send thank-you cards.
"That's what makes the job great," Lauer said. "But sometimes I wonder to myself. I wonder if people know we're uninsured."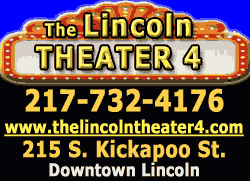 Firefighters do get workers' compensation if they are hurt on the job, but that doesn't cover them in the offseason.
The National Interagency Fire Center in Boise, Idaho, which coordinates firefighting efforts nationwide, says 15,000 wildland firefighters are on the federal payroll this year. Of that number, some 8,000 are classified as temporary seasonal employees, who work on a season-to-season basis with no guarantee of a job the following year and no access to federal benefits.
Some seasonal firefighters say they put in a year's worth of hours in six months.
In two years, the Affordable Care Act, the new federal health care law, will allow seasonal firefighters the same opportunity to buy health insurance as other uninsured Americans. But firefighters want to be able choose among the plans offered by the federal government, like other federal employees, said Cory K. Bythrow, a spokesman for the National Federation of Federal Employees, a labor union.
Mark Davis, president of the Forest Service Council of the union, estimates it would cost the federal government $17.5 million a year to pay its share of premiums for seasonal firefighters working for the Forest Service, which employs about 70 percent of federal firefighters. The rest work for the Bureau of Land Management, the Bureau of Indian Affairs and other agencies.
The union is in talks with the Office of Personnel Management to try to extend health benefits to seasonal firefighters.
The agency declined to comment. Bythrow said he is optimistic a solution can be found.
Rep. Diana DeGette, D-Colo., said she will introduce a bill this week that would make the firefighters eligible for health benefits.
"When the issue was brought to her attention by John (Lauer), she realized how unfair this was," Juliet Johnson, DeGette's spokeswoman, said Monday.

Interior Secretary Ken Salazar, who visited Colorado on Monday, said no firefighters had raised the insurance issue with him, but he said he would look into it.
Forest Service spokeswoman Julie Anne Overton cited one health care plan that would cost a firefighter $185 a month for individual coverage and $430 month for a family. Permanent year-round federal firefighters are paid from $24,500 to $54,000 before overtime. Seasonal workers make less, Overton said.
The case that prompted Lauer and others to start their petition drive was the 2008 birth of Nathan Ochs' son. Ochs, then a temporary seasonal wildland firefighter, had no insurance.
His wife, Constance Van Kley, said the family couldn't find health insurance at any price -- though the hospital did eventually forgive most of the $70,000 bill.