1. WHY THE FATE OF THE TAX CUT PLAN SEEMS DUBIOUS
Democrats want to push tax cuts through the Senate for companies that hire new workers while Republicans may use procedural blockades to derail the measure.
2. EGYPT'S LEGISLATURE CONVENES DESPITE COURT RULING
The Islamist-dominated parliament meets in defiance of a ruling by the country's highest court dissolving the legislature.
3. WHY VETERAN HOUSE DEMOCRATS FACE BIGGER ELECTION CHALLENGES
New district boundaries have turned several Democratic-leaning areas to evenly divided ones.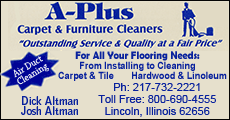 4. EURO FINANCE MINISTERS AGREE ON SPAIN BAILOUT
The deal which is expected to be finalized soon, says 36 billion euros can be ready by the end of the month.
5. EPISCOPAL BISHOPS APPROVE GAY BLESSING PRAYER
The House of Bishops voted to authorize a provisional rite for same-sex unions at a national convention that also cleared the way for transgender ordination.
6. LIKELY CAUSE OF MICHIGAN UNDERGROUND PIPELINE RUPTURE TO BE REVEALED
The NTSB is scheduled to vote on a report submitted by staffers who investigated the July 25, 2010 spill.