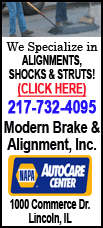 Her Santa Barbara-area district has been redrawn in the wake of the latest census, turning it from Democratic-leaning to one evenly divided between Republicans and Democrats. Capps has responded by spending more time than ever raising money, hiring campaign staff and meeting voters.
"It's totally intensive, labor-intensive," she says.
And unheard of for a six-term congresswoman who routinely defeats her Republican opponents by 20 to 36 percentage points. At least seven other veteran House Democrats -- in California, Iowa, Utah, Massachusetts, New York, Georgia and North Carolina -- have become top GOP targets because of new district boundaries.
The prospect of making Democratic veterans fight for their seats, if not lose them, offers House Republicans a chance to show some political muscle after a wrenching two-year term in which the factions of the GOP struggled to govern in the wake of recession. With the electorate still down on Congress and deeply concerned about the economy and joblessness, Republicans seeking to fortify their 51-seat House majority are rushing to frame the 2012 election as a referendum on President Barack Obama's stewardship, as well as that of his Democratic allies.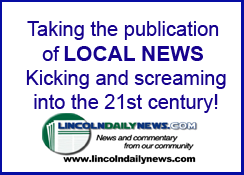 "Voters across the country have reached a breaking point. They know we can't fix the problems in Washington unless we remove the career politicians who have been part of the problem for decades," said Andrea Bozek, a spokeswoman for the National Republican Campaign Committee.
The NRCC, the House Republicans' campaign arm, has already reserved ad time targeting some longtime House Democrats:
-$2.2 million for ads that could hit Rep. John Tierney, D-Mass., first elected in 1996.
-$948,000 for ad time against Rep. Jim Matheson, D-Utah, elected in 2000.
-$700,000 for Rep. Mike McIntyre, D-N.C., first elected in 1996.
-Thousands of dollars for ads targeting Capps and Rep. John Barrow, D-Ga., first elected in 2004.
Democrats, who need to pick up 25 House seats to regain the majority, say 2012 will not be a reprise of 2010. Two years ago, 17 Democrats who had served at least four terms lost their seats and 11 more retired and did not seek other public office.
Vulnerable incumbents have anticipated redistricting, Democrats say, and they've been educated by the experiences of former colleagues who didn't appreciate the political threats that faced them until it was too late.
Some of the ousted veterans, like former Rep. Gene Taylor, D-Miss., first elected in 1988, were outraised by their opponents. Others, like former Reps. Jim Oberstar, D-Minn., and Solomon Ortiz, D-Texas, elected in 1974 and 1982, respectively, seemed to realize too late that they were in a race. Both Oberstar and Ortiz comfortably outraised their opponents but left thousands of dollars unspent in their campaign accounts.