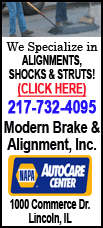 Here are some questions and answers on the conflict and the issues at stake:
WHAT'S THE ORIGIN OF THE CONFLICT?
Egypt's Supreme Constitutional Court decreed last month on the eve of the country's first-ever freely contested presidential elections that the Islamist-dominated parliament was illegally elected. Almost immediately afterwards, the then-ruling council of generals that took power from Mubarak moved to dissolve the legislature. The Islamists never accepted the court ruling, and their candidate, Morsi, won the election and was inaugurated as president on June 30. Many observers assumed that Morsi would work out an arrangement with the generals and let the dissolution of parliament stand. But on Sunday he issued a surprise decree ordering parliament to reconvene.
WHO ARE THE SIDES?
The Supreme Constitutional Court and the generals are Mubarak-era appointees. Morsi and nearly half the lawmakers of the dissolved parliament are members of the Muslim Brotherhood, an 84-year-old fundamentalist group. Many others in Egypt are in the middle -- they are tired of political domination by the military, which has provided all of Egypt's four presidents since the overthrow of the monarchy some 60 years ago and is believed to want to keep its power and privileges. But they also distrust the Brotherhood, a highly disciplined and secretive movement whose ultimate goal is to create a more Islamic state.

ON WHAT BASIS DID THE COURT RULE THAT PARLIAMENT WAS ELECTED ILLEGALLY?
It upheld a lower court ruling that the law governing the way parliamentary elections were held was unconstitutional. Under the law, the 498 contested seats (another 10 are appointed by the head of state) were chosen as follows: Two-thirds went to candidates running on party lists, while the other third were contested by individual candidates, in which party members were also allowed to run. The Constitutional Court ruled that allowing party members to compete on the individual lists violates the principles of equal opportunity because it gives party members two chances to compete for all the seats while independent candidates don't have the same opportunity.
NOW, WHO HAS THE LEGAL RIGHT TO DO WHAT?
This is a point of great dispute. Both sides have been careful to frame their actions as upholding the letter of the law. Morsi, for example, phrased his decree recalling parliament so that he was overruling only the generals' own decree dissolving it, and not the original court order. But in reality, Egypt is in legal limbo. The constitution in force under Mubarak was dissolved after his overthrow, and no new one has been adopted. Both sides appear to be making up the rules as they go along -- the generals, for example, issued their own "constitutional declaration" just after parliament was dissolved, giving themselves the legislative powers of the chamber.