"The board is pleased to formalize and expand its role with the university to collaborate and share resources for the benefit of law enforcement and public safety," said Brent Fischer, board chairman and Adams County sheriff.

This new partnership resulted from two years of analysis and discussion between the board, which is the state's law enforcement training agency, and the university. The university has stressed that the Police Training Institute is an important and valued component of its academic mission. The university intends to provide resources needed for the expanded academic role of the institute within the university.

"This agreement allows the Police Training Institute to continue as before, and will allow us to prioritize expenditures to meet our mandates and goals," said Kevin McClain, executive director of the Illinois Law Enforcement Training and Standards Board. "I look forward to working with the university to elevate and expand the scope and vision of PTI to become the premier public safety institute in the country. Without the support and hard work of University of Illinois President Robert Easter and Chancellor Phyllis Wise, this venture would not have been initiated or reached such a favorable outcome. We are grateful for their leadership and efforts over many months."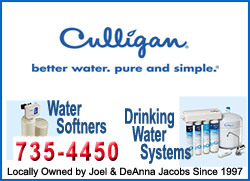 The assistance and coordination of local lawmakers -- state Sen. Michael Frerichs, 52nd District; state Rep. Chapin Rose, 110th District; and state Rep. Naomi Jakobsson, 103rd District -- was instrumental in facilitating and shaping the new agreement.
"The signing of the intergovernmental agreement between the University of Illinois and Illinois Law Enforcement and Training Standards Board is great news," said Frerichs, D-Champaign. "I would like to thank the university and ILETSB for working together to find a solution to keep PTI open. PTI is a world-class law enforcement institution that has trained hundreds of men and women from across the state who help to keep us safe. It is great to have an asset like PTI in central Illinois."
"I want to thank both Director McClain and President Easter for working together to get this done," said Rose, R-Mahomet. "PTI is an economic asset to our community and a 'feather in the U of I's cap.' I look forward to a new vision for PTI that moves it into the realm of a world-class academy that will bring law enforcement leaders from around the world to Champaign-Urbana. I have never had any interest in maintaining the status quo; I want us to be the best!"
"The signing of the intergovernmental agreement between the University of Illinois and Illinois Law Enforcement Training and Standards Board is exciting news," said Jakobsson, D-Urbana. "This agreement will be good for the university, good for police officers that need to be trained and good for all of the people of Illinois. I am happy that the university can now move forward with PTI."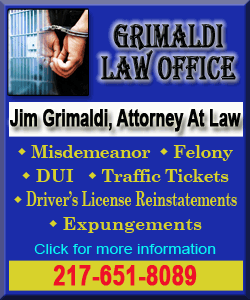 PTI will continue to function as a police academy, providing state-mandated courses in basic law enforcement and basic corrections officer curricula, as well as numerous other advanced law enforcement training courses. Training courses at PTI have already been reinstated, and new basic training courses are being scheduled.
The move to establish this new collaborative partnership between the University of Illinois and ILETSB was spearheaded by Gov. Pat Quinn's appointees on the board's executive committee: Brent Fischer, chairman; Valerie Salmons, Bartlett village manager; Mearl Justus, St. Clair County sheriff; Rick Watson, former Cahokia Police Department chief; John Schlaf, Knox College (Galesburg) chief; and Ted Street, president of the Illinois Fraternal Order of Police. All members present at the board's quarterly meeting on June 7 voted unanimously to approve the agreement.
The Illinois Law Enforcement Training and Standards Board is the local government state entity mandated by statute to promote and maintain a high level of professional standards for law enforcement and correctional officers. Its purpose is to promote and protect citizen health, safety and welfare by encouraging municipalities, counties, park districts, state-controlled universities, colleges, public community colleges, and other local governmental agencies and participating state agencies in their efforts to upgrade and maintain a high level of training and standards for law enforcement personnel.
ILETSB consists of 19 members, including eight statutory members: Illinois Attorney General Lisa Madigan; Cook County Circuit Court Clerk Dorothy Brown; Chicago Police Department Superintendent Garry McCarthy; Cook County Sheriff Thomas Dart; Illinois State Police Director Hiram Grau; FBI Springfield Special Agent-in-Charge David Ford; Police Training Institute Acting Director Michael Schlosser; and Illinois Department of Corrections Director Salvador Godinez.
More information about ILETSB is available at http://www.ptb.state.il.us/.
[Text from Illinois Law Enforcement Training and Standards Board file received from the Illinois Office of Communication and Information]