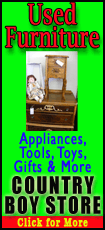 The Nevada Republican Party filed a complaint last year saying that Berkley's efforts to keep a kidney transplant program open at University Medical Center in Las Vegas constituted a conflict of interest because her husband, Dr. Larry Lehrner, is a managing partner of a company that contracted with the hospital to provide kidney care.
The Ethics Committee had earlier said it was reviewing the matter and would announce its course of action by Monday. The committee could have dismissed the complaint outright, but its unanimous decision to conduct a formal investigation gives critics more opportunity to raise the specter of impropriety by Berkley, who has said she was merely looking out for kidney patients who would have had to travel out-of-state to get transplants.
Berkley's campaign said it was pleased with the committee's decision "to conduct a full and fair investigation."
"We are confident that, ultimately, it will be clear that Congresswoman Berkley's one and only concern was for the health and well-being of Nevada's patients," said Jessica Mackler, Berkley's campaign manager. "That's why she joined then-Republican Congressman Dean Heller to prevent Nevada's only kidney transplant program from being shut down by Washington bureaucrats."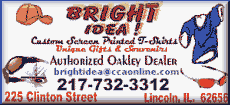 Heller and Berkley are running for a hotly contested U.S. Senate seat that has the potential to determine which party controls the Senate next year. Heller has stayed out of the fray, likely reflecting that he also worked to keep the transplant program running. His campaign declined to comment on the Ethics Committee's announcement. But other GOP-aligned groups are keying on the investigation. Crossroads GPS recently took out ads portraying Berkley as a politician who "makes the system work -- for herself."
In October 2008, federal regulators issued an order that ended Medicare financing for the hospital's kidney transplant program, essentially draining it of the resources necessary to keep operating. Berkley worked to reverse the order, as did other members of Nevada's congressional delegation, and eventually they succeeded.
Republicans are saying that her work and other steps she has taken to expand federal assistance for kidney care is a conflict of interest. Besides seeking to save the transplant program, she also warned in a letter to a colleague that he should move carefully in considering changes in compensating doctors who provide dialysis treatments. Her husband is a kidney specialist.