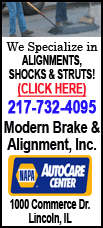 Today's highlights in history:
On July 10, 1962, AT&T's Telstar 1 communications satellite, capable of relaying television signals and telephone calls, was launched by NASA from Cape Canaveral. President John F. Kennedy signed the All-Channel Receiver Act, which required that new TV sets be capable of receiving UHF (ultra-high frequency) channels 14 through 83 in addition to VHF (very high frequency) channels 2 through 13.
On this date:
In 1509, theologian John Calvin, a key figure of the Protestant Reformation, was born in Noyon, Picardy, France.
In 1890, Wyoming became the 44th state.
In 1919, President Woodrow Wilson personally delivered the Treaty of Versailles (vehr-SY') to the Senate, and urged its ratification. (However, the Senate rejected it.)
In 1929, American paper currency was reduced in size as the government began issuing bills that were approximately 25 percent smaller.
In 1940, during World War II, the Battle of Britain began as Nazi forces began attacking southern England by air. (The Royal Air Force was ultimately victorious.)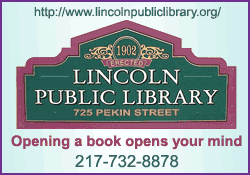 In 1951, armistice talks aimed at ending the Korean War began at Kaesong.
In 1961, Mildred E. Gillars, also known as "Axis Sally," was paroled from a federal prison in West Virginia after serving 11 years for treason for her propaganda broadcasts from Nazi Germany during World War II.
In 1973, the Bahamas became fully independent after three centuries of British colonial rule.
In 1982, Pope John Paul II named Archbishop Joseph L. Bernardin (BUR'-nahr-deen) of Cincinnati to succeed the late Cardinal John Cody as head of the Archdiocese of Chicago.
In 1985, the Greenpeace protest ship Rainbow Warrior was sunk with explosives in Auckland, New Zealand, by French intelligence agents; one activist was killed. Bowing to pressure from irate customers, the Coca-Cola Co. said it would resume selling old-formula Coke, while continuing to sell New Coke.
In 1991, Boris N. Yeltsin took the oath of office as the first elected president of the Russian republic. President George H.W. Bush lifted economic sanctions against South Africa.
In 1992, a New York jury found Pan Am guilty of willful misconduct and responsible for allowing a terrorist bomb to destroy Flight 103 in 1988, killing 270 people, opening the way for civil lawsuits.
Ten years ago: The House approved, 310-113, a measure to allow airline pilots to carry guns in the cockpit to defend their planes against terrorists (President George W. Bush later signed the measure into law). A unified Senate approved harsh new penalties for corporate fraud and document-shredding (however, the legislation was never enacted).