Park district's day camp provides education, fun to area youngsters

Send a link to a friend
[July 10, 2012] This summer's closure of the Lincoln Park District pool hasn't stopped local youth from having fun and getting outdoors. The park districtís new summer day camp program, "Awesome Afternoon Adventures," provides children with a safe environment to get outside, be active and learn something new about their community in the process.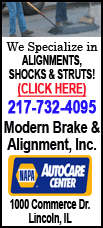 Lincoln Park District director Roy Logan stressed the importance of getting kids outside and active, while teaching them something new about their community every day.

Monday through Friday, 15 to 20 children of all ages meet at the park district for a day that could include anything from a visit to the fire department to walks in local parks, including the Edward Madigan State Fish & Wildlife Area, or even a trip to the local pheasant hatchery.

During the recent heat blitz, outdoor plans were modified accordingly and campers stayed in, learning to make ice cream in zip-lock bags, to turn it into their own custom-made sundaes later, or playing games like T-shirt races.

Whatever adventure they set out on, these campers are guaranteed a great time. And the best part -- they don't even know they're learning.

The kids have a garden to tend, which will eventually provide the ingredients to make salsa. With some assistance, campers will use food processors, negating youngsters having to use hazardous knives.
Logan is particularly proud of the program's ability to help children leave the camp with a little more knowledge than they had when they arrived, and still make sure they have a great time.
A few weeks ago, the Awesome Afternoon Adventures clan took a trip to the second-largest pheasant hatchery in North America.
Helfrich Game Propagation Center is located right here in Lincoln -- a little-known fact to many Lincoln residents. Located near Madigan park and the Logan Correctional Center, it is responsible for hatching thousands of birds for conservation and hunting purposes.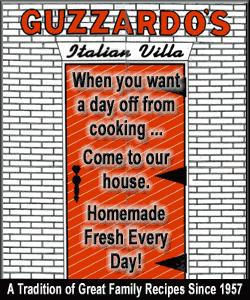 On this particular day, 13,587 pheasant eggs were hatched. The brood gets boxed up and sent off to one of two other Illinois game centers to raise for 12 weeks. This particular batch was going to Des Plaines. The other center is in Mount Vernon.
Propagation center employee Jeff Algood led campers on a tour through the compound and described the complexities of raising a pheasant from the incubation period through adulthood.
The hatchery has 12 holding pens for grown pheasants; however, a 2006 tornado wiped out nine of those. Algood is very proud of the fact that the facility is now back to 12 pens and doing well.
Algood also explained to campers the importance of conservation and keeping nature intact.
This outing was just one of the exciting excursions going on in Awesome Afternoon Adventures. Many more outings are in the works, and parents interested in signing their children up are encouraged to call the park district at 217-732-8770.
[By SAM WOOD / LDN]