Illinois Drought Response Task Force convenes
Governor directs agencies to help minimize harm caused by dry conditions

Send a link to a friend
[July 12, 2012] SPRINGFIELD -- The state agencies that make up the Drought Response Task Force in Illinois met Wednesday to provide recommendations and assistance in dealing with persistent dry weather in the state. At the direction of Gov. Pat Quinn, the task force met to discuss the need for actions to ensure public safety and support the economic engines such as agriculture, wildlife and natural areas, as well as preserving drinking water supplies.
The Drought Response Task Force is chaired by the Illinois Department of Natural Resources and the Illinois Environmental Protection Agency and includes experts from the Illinois Department of Agriculture, Illinois Water Survey, Illinois Department of Public Health and Illinois Emergency Management Agency. The task force will continue to report and make recommendations to the governor.

"We are seeing drought conditions throughout Illinois, and it is important to convene the state's top experts on weather, water resources and water supply management, agriculture, public health and safety in order to address the needs of communities around the state," Quinn said. "The Drought Response Task Force allows us to better evaluate what we need to do to manage the impacts of drought in the coming weeks."

The Drought Response Task Force was established in response to past droughts and will meet as needed to monitor the conditions of the state's water resources and systems and coordinate the state's response to drought situations. The purpose of the task force is to assist community and state officials and to provide the public with information and tools that promote better decision-making in water supply planning and reduce drought-related impacts.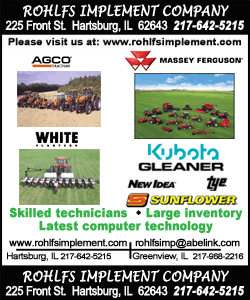 The Illinois State Water Survey reports that most of southern and central Illinois is considered in drought, based on precipitation deficits of 5 inches or more dating back to July 2011, with deficits of 8 inches or more in southeast Illinois and up to 12 inches in portions of west-central Illinois during that time. Northern Illinois is also dry, and if lack of rainfall persists, could be considered in drought in the coming weeks. The agency adds that the effects of the precipitation deficits are even more substantial due to unseasonably warm weather, including the warmest spring on record in parts of Illinois. Updates on dry conditions are available at http://www.isws.illinois.edu/hilites/drought/.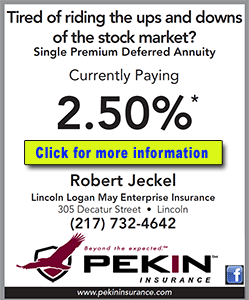 "The full extent of drought-related crop damage is not known yet, but early assessments indicate farmers will sustain substantial yield losses, especially in southern Illinois, where much of the corn crop has been destroyed," said Bob Flider, acting director of the Illinois Department of Agriculture. "I appreciate Agriculture Secretary Vilsack's efforts to simplify the disaster declaration process. They will result in the immediate declaration of 26 Illinois counties as disaster areas and make farmers in those counties eligible for low-interest emergency loans that can be used to pay not only production expenses but also essential family living expenses."
Under new USDA rules announced yesterday, a county automatically qualifies for a disaster designation once it is categorized by the U.S. Drought Monitor as being in a severe drought for eight or more consecutive weeks during the growing season. A formal request for the designation is no longer necessary.
The 26 counties in Illinois that immediately meet the new criteria are Alexander, Clark, Clay, Crawford, Edwards, Franklin, Gallatin, Hamilton, Hardin, Jackson, Jasper, Jefferson, Johnson, Lawrence, Massac, Perry, Pope, Pulaski, Randolph, Richland, Saline, Union, Wabash, Wayne, White and Williamson. Additional counties almost assuredly will qualify in the coming weeks.
Farmers who believe they may be eligible for the assistance should contact their county Farm Service Agency office. Loan applications are considered on a case-by-case basis, taking into account the extent of losses, security available and applicant's repayment ability.
The activation of the Drought Response Task Force is based on a protocol set up by the Water Plan Task Force in 1984. It was activated most recently in 2005.
[Text from Illinois Environmental Protection Agency and Illinois Department of Natural Resources file received from the Illinois Office of Communication and Information]