Workshop assists aspiring farmers with new business ideas
'Is Entrepreneurial Farming for You?' provides information and resources for a new generation of entrepreneurial farmers

Send a link to a friend
[July 13, 2012] SPRINGFIELD -- As the demand for local, sustainably grown food continues to rise, farmers and aspiring farmers are working to meet the demand through the creation of small-scale entrepreneurial farm businesses. To facilitate these new farm businesses and address the needs of a new generation of aspiring entrepreneurial farmers, the University of Illinois Extension will host the workshop "Is Entrepreneurial Farming for You?" on July 26.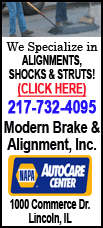 The workshop will be at the University of Illinois Extension office at 700 S. Airport Drive in Springfield and will run from 5:30 to 9 p.m.

"The 3.5-hour workshop is designed to help people who think they might want to get their feet wet in sustainable farming learn what it takes to start and manage a farm-based business, and decide whether this is the path they are ready to take," said Deborah Cavanaugh-Grant, local food systems and small farms educator.

"Is Entrepreneurial Farming for You?" covers resource assessment, goal-setting, financial planning and marketing options. Workshop participants will have the opportunity to meet people experienced in sustainable farming as well as other prospective farmers. They will also learn about different successful farm enterprises and have a chance to ask questions about the genesis and development of farm businesses.

Registration for the workshop is $20 and includes a light supper. Payment can be processed online at https://webs.extension.uiuc.edu/registration
/?RegistrationID=6818 or by contacting University of Illinois Extension at 217-782-4617.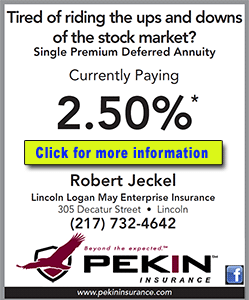 University of Illinois Extension is a statewide educational network that links the resources and research of the University of Illinois to the people of Illinois. The programs and workshops, which take place throughout the state, address issues involving youth, families, community development, agriculture and natural resources. For more information, visit http://web.extension.uiuc.edu/state/. If reasonable accommodations are needed in order to participate in any of the programs, call 217-782-4617.
[Text from file received from University of Illinois Extension]