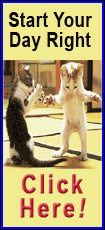 The decision from New York State Supreme Court Justice Jeffrey Oing on Friday is a setback for J.C. Penney, which has been counting on the popularity of the Martha Stewart brand as part of its efforts to help revitalize its business under new CEO Ron Johnson.
Macy's Inc. sued Martha Stewart Living in January, saying that it had exclusive rights to certain categories of the brand until 2018. The complaint was filed after J.C. Penney acquired a 16.6 percent stake in Martha Stewart Living and announced plans in December to open Martha Stewart mini-shops beginning next year.
So far, the transformation hasn't been going well, as a new pricing plan that eliminates hundreds of sales events in favor of everyday pricing has turned off shoppers. That's resulted in a bigger-than-expected drop and a 20 percent revenue decline in the quarter that the pricing plan was implemented. As a way to draw shoppers in the stores, the company has signed up new brands like Vivienne Tam and Betsey Johnson, but its biggest coup was signing the Martha Stewart brand.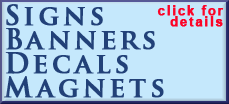 "We expect to continue to exclusively sell Martha Stewart-branded merchandise in categories such as cookware, kitchen utensils, bed and bath for the term of our contract," said Jim Sluzewski, a spokesman at Macy's, in a statement emailed to The Associated Press.
However, Martha Stewart Living Omnimedia Inc. plans to move forward with sales of its products for J.C. Penney starting next year, said spokeswoman Jeanne Meyer.
"Nothing about today's ruling changes that," said Meyer. "We will comply with whatever restrictions are placed upon us at this time."