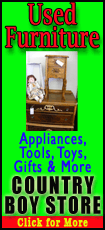 But speaking Friday to the Mississippi Economic Council, Dennis Lockhart said he supports no further Fed action if employment growth shows improvement in the next six months.
If it doesn't, Lockhart said the Fed's current policy will become "untenable." Lockhart is on the Federal Reserve's policy committee.
Lockhart says he thinks there's at least some room for the Federal Reserve to use its balance sheet to further promote economic growth.
He says he could support more efforts to stimulate the economy by loosening credit. However, he says he's unsure how much fruit that strategy would bear, and that it wouldn't be a "miracle cure."