It's just that nobody was paying all that much attention.
The spotlight instead was on JPMorgan Chase, where executives fielded questions about a giant $5.8 billion trading loss, which surprised investors when it was announced in May and has only become more troublesome as estimates about the scope of the problem have grown.
Then again, that's the way Wells Fargo usually works: Getting ahead by staying under the radar.
The comparison was not lost on Wells Fargo's chief financial officer, Tim Sloan.
"It's not that we don't make mistakes," he said in an interview with The Associated Press. "But we don't take on a risk and then decide that the way we get comfortable with it is by hedging it. We just don't do it in the first place."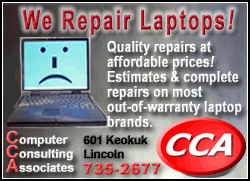 The bank, based in San Francisco far from its New York peers, was considered a large regional bank until the end of 2008, when it stepped onto the national scene by scooping up Wachovia, a major bank in the South that was teetering on the brink of collapse.
Wells Fargo has since staked its reputation on mortgages, churning out more loans than any other bank. It's fond of pointing out that, at least compared to peers, it relies more on plain-vanilla customer lending rather than investment banking services that can carry big profits but also big risk. It's now the biggest U.S bank by market value, a crown it took from JPMorgan.
When Moody's downgraded the ratings of most of the major banks last month, Wells Fargo escaped intact. In recent weeks, as industry analysts cut their estimates for most other big banks, they raised them slightly for Wells Fargo.
In a call with analysts, Wells Fargo executives highlighted how the bank had expanded lending and curbed the proportion of bad loans.
Net income rose 18 percent to $4.4 billion, compared with $3.7 billion in the same period a year ago.
On a per-share basis, the bank earned 82 cents, in line with estimates of analysts polled by FactSet. Revenue rose 4 percent to $21.3 billion, also in line with analysts' expectations.
Mortgage originations more than doubled, to $131 billion from $64 billion. About 16 percent came from the government's Home Affordable Refinance Program, or HARP. The trade publication Inside Mortgage Finance estimates that Wells Fargo controls 34 percent of mortgage lending in the U.S. The runner-up, JPMorgan Chase, controls 11 percent.