A series of reports this week showed that oil supplies from Iran, the North Sea and the U.S. have declined. Continued decreases would likely squeeze global supplies, while demand is expected to rise to a record of about 90 million barrels per day this year.
Benchmark U.S. crude rose by $1.02 to finish at $87.10 per barrel in New York, while Brent crude increased by 35 cents per barrel to $101.42 per barrel in London.
Barclay's analyst Paul Horsnell outlined the supply concerns in a research note on Friday.
-The U.S.: America's oil supplies swelled in June to 22-year highs. They've declined since then, including a surprising 4.7 million barrel drop last week. Supplies are falling as demand started to rise again in the U.S., driven by increased consumption of diesel and jet fuel. Refineries also have cranked up production of gasoline and other fuels to the highest level since September 2006.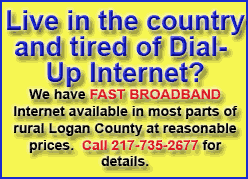 -North Sea: Europe gets more than 2 million barrels of oil per day from Norway's wells in the North Sea. A strike by offshore oil workers slowed that production for weeks before the government forced a settlement. By the time it ended this week, the strike cut oil production by about 5 million barrels, Horsnell said. That will tighten European supplies just as it enforces an embargo of Iranian crude.
-Iran: Horsnell estimated that the European embargo has cut Iran's exports by half to 1 million barrels per day or less. The embargo is part of a broader effort by Western nations to force Iran to scale back its nuclear program. Iran's leaders have threatened to block a crucial Persian Gulf oil route in response to the sanctions.
As the embargo continues, "Iranian output and exports may well fall faster than markets are currently pricing," Horsnell said.
Iran continued to spar with the West over its nuclear program on Friday. State-run media reported that recent military exercises in Iran showed that its military has improved the accuracy and firing capabilities of its missiles. The reports, which confirmed a Pentagon assessment last month, followed new U.S. sanctions announced Thursday.