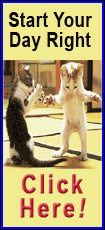 The youth was among five civilians killed in this month's outbreak of violence over Peru's biggest mining project, and while authorities have not said who fired the deadly shots, local journalists say it was security forces.
Civilian deaths are disturbingly frequent when protesters in provincial Peru confront police, whose standard means of crowd control appear to be live ammunition, typically fired from Kalashnikov or Galil assault rifles.
Since 2006, bullets fired by Peruvian security forces to quell protests have killed 80 people and wounded more than 800, according to the independent National Coordinator for Human Rights watchdog. Human rights activists say that reflects a disregard for human life unmatched in the region and argue that the government's routine use of deadly force against protesters could exacerbate violence.
"These numbers would be a scandal abroad. And I'm not talking about a comparison with Europe, but with Bolivia, Ecuador, Chile, where there are protests but not so many deaths," said Jorge Mansilla, investigator for Peru's national ombudsman's office.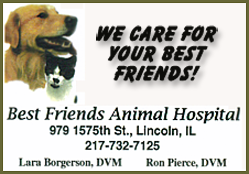 By contrast, police have killed 28 protesters in neighboring Bolivia since January 2006, according to its non-governmental Permanent Human Rights Assembly. Police in Colombia, a country plagued by guerrilla and right-wing militia violence, killed just six from 2000 through 2011, according to that country's human rights watchdog CINEP.
After the July 3 clash in the Cajamarca region in which Medina died, national police chief Raul Salazar commented tersely on the deaths, telling reporters that his officers' job is to "maintain order with the lowest social cost."
The protesters were pelting police with rocks and fireworks as they rallied against the $4.8 billion Conga gold mining project, which is majority-owned by Newmont Mining Co. of the United States.
The ombudsman's office counts 245 social conflicts across Peru, most of them disputes over mining in which fears over water contamination predominate. The mining industry accounts for more than 60 percent of export earnings and has been the engine of Peru's economic growth, but it inordinately affects the livelihoods of highlands farmers.
A congressman and former national police chief, Octavio Salazar, said security forces have no choice sometimes but to use live ammunition when protesters become unruly and endanger police.
"When these hordes attack and police are at a disadvantage, then, in those extreme cases, firearms are used," he said.
Government critics say not enough is done to avoid such situations.
Peruvian forces regularly employ tear gas and plastic pellets fired from shotguns against protesters, but a March report by the ombudsman's office called police training in nonlethal crowd control inadequate and said officers don't have sufficient nonlethal weapons. It cited interviews with riot police commanders in four major cities.
The Interior Ministry declined to provide details on the police arsenal, either to the ombudsman or The Associated Press. Ministry spokesman Angel Castillo said supplies of tear gas and rubber bullets are adequate: "There are always stocks to cover the needs."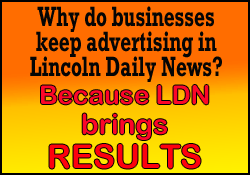 Corruption has been a factor in the shortage of nonlethal equipment. In June, Interior Minister Wilver Calle canceled a $5 million contract for shields, helmets, gas masks and other equipment after determining the contractor was not going to deliver U.S. made goods as promised but Chinese-made items instead.
Officials in the Interior Ministry did not respond to AP requests for an explanation of why so many protesters are killed by gunfire in confrontations with police. Castillo asked that the AP's questions be submitted by email, but never answered.
The ombudsman's study, meanwhile, questioned why not a single police officer has been investigated for killing a protester and why no one wounded by police gunfire has been compensated by the government.
Rights groups including Amnesty International also have expressed concern about a bill introduced by Salazar, the former police chief now in Congress, that they say would rubber-stamp police use of lethal force against protesters by specifying that it is justified in self-defense.
Spanish human rights lawyer Mar Perez said the bill sends the message: "You can be at ease killing because nothing will happen to you."
Cashiered police Gen. Alberto Jordan says that's already true.