"We wanted to build a sanctuary," Watkinson said Friday. "We found them in a bad situation. People have them and play with them for five years and then someone has to come and rescue them. That's what we tried to do. We failed."
On Thursday, after three straight days of stifling 110-degree days, the chimps burst through one door of their outdoor pen, opened a secondary door with two dead bolt latches, and escaped.
For 30 minutes they rumbled through yards and climbed into and out of at least one unoccupied vehicle. The male, Buddy, dented fenders and jumped atop a police car before veering toward a gathering crowd of people. A Las Vegas police officer killed him with three shotgun blasts.
Buddy and the female, named C.J., had become unmanageable for their former owner, who signed part ownership of the animals over to a nonprofit that De Rosa heads, called the Cortland Brandenberg Foundation.
The couple spent $100,000 of Watkinson's winnings from the 2006 World Series of Poker on a sturdy double-fenced enclosure of 800 square feet, about the size of two big-rig trailers, this in the backyard of a home in a horsey neighborhood in unincorporated Clark County. Building codes in the area and Nevada state law allow people to keep exotic animals as pets.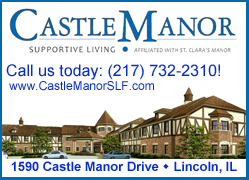 Officer Marcus Martin, a Las Vegas police spokesman, said the veteran officer who shot Buddy thought he was the last defense between the rampaging animal and people gathering to watch. Martin recalled a 2009 attack on a woman who was blinded and disfigured by a chimp at a friend's home in Stamford, Conn.
A U.S. student also suffered critical injuries including head wounds and the loss of a testicle and fingers when he was attacked by two adult chimpanzees after he entered their enclosure last month at a primate sanctuary in South Africa.
Animal control officers tranquilized C.J. twice before she succumbed about an hour later beneath a shade tree in neighbor Tony Paolone's backyard. She was returned to her enclosure before she regained consciousness.
"Typical story. Primates just don't make good pets," said Toby Goldman, a veterinarian who previously examined both chimps and was summoned to the scene to help tranquilize C.J.
"They're cute when they're young. But they become big and aggressive," he said. "Thankfully, nobody was hurt."
Goldman on Friday stored Buddy's body -- 4-feet-7 and 150 pounds with a 43-inch chest -- at his nearby Island Pet Hospital. Goldman believes Buddy was about 13 years old. Chimps can live 40 years or more. C.J. wasn't as tall or heavy as Buddy.
"I look at it as he was an angry young adult, full of testosterone," the veterinarian said. "It was a hot day. That adds another dimension. Everybody gets just that much more agitated."
Goldman noted the damaged inner door on the chimps' enclosure, with mangled bolts and broken cinderblocks. But he said he thought the secondary door may not have been properly secured.
"Perhaps it's unfair to say `warehousing' them, but that's pretty much what was going on," he said. "There was probably operator error in addition to the chimps pushing their way out."
Dave Sacks, spokesman for the Animal and Plant Health Inspection Service at the U.S. Department of Agriculture, said investigators will look at whether cages were left unlocked, along with the health of the animals and other factors that may have led to the incident.