John LaFever said Friday that his son William made one crucial mistake: setting off for a 150-mile journey along the wild Escalante River without food or equipment that was apparently stolen before his trip got under way.
"He didn't realize how arduous his journey would be," LaFever told The Associated Press. "We didn't know what he was heading into, either. Thank God he's alive."
Authorities say William LaFever, of Colorado Springs, Colo., apparently didn't realize the distance involved with his plan to hike from Boulder, Utah, to Page, Ariz.
William LaFever is being treated for starvation and dehydration at Dixie Regional Medical Center in St. George, his father said.
"He started out this journey with everything he needed to survive -- but it got stolen from him," John LaFever said. "He thought he could do this on his own without any supplies or equipment, which was a bad decision."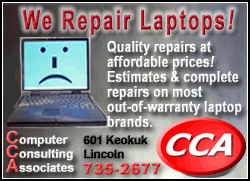 The man has spent a lot of time backpacking in the Colorado mountains and "never had any problems at all," John LaFever said. Utah's twisting, arid canyons turned out to be "totally different."
He traveled about 50 miles over at least three weeks before he was found Thursday by a Utah Highway Patrol helicopter.
"He was in the right spot when the helicopter flew overhead. If he was under a tree, they wouldn't have seen him," John LaFever said. "He wasn't able to walk, he was so weak. He was barely able to get an arm up to wave to the helicopter. When they landed, he just wanted to talk to somebody. He's going to recover from this."
William LaFever's mother, Anita Jennings of Colorado Springs, said Friday she was still "kind of in shock."
"I'm just so thankful they found him," she said.
Jennings said her son believes he is an American Indian and recently gave up his Colorado Springs apartment and sold many of his possessions to go to the Utah desert.
She said his family tried to dissuade him but couldn't.
"He's just a little stubborn. There's nothing you can do. He's very strong-willed," she said.
Utah Highway Patrol pilot Shane Oldfield said when he spotted LaFever, the man was lying in the river wearing only his underwear.
Oldfield said LaFever was severely emaciated, estimating the 6-foot-tall man weighed less than 100 pounds when they found him.
Oldfield described LaFever as "borderline belligerent" because he initially refused to get in the helicopter.
"He wanted at least 15 to 20 minutes to just sit there, and we wanted to get him to the hospital," Oldfield said.
They compromised, giving him about eight minutes to eat a granola bar and drink some Gatorade before taking flight.