The study was prepared by a subcommittee formed this spring to look at three options for the National Bio- and Agro-Defense Facility that is to be built in Manhattan near the Kansas State University campus. The report was in response to tighter federal revenues and budget controls that are forcing agencies to rethink spending priorities.
DHS asked the National Research Council to review the threats of foreign animal disease, the capabilities needed to address such threats and analyze options for building the lab as proposed or scaling back the size and scope. A third option included keeping the current research lab at Plum Island, N.Y.
While the committee found that the need for a lab hadn't changed since the project was first proposed in 2006, it did find that DHS had two options for completing the goal of developing the capabilities with a laboratory designed specifically to respond to a biosecurity threat. However, the report concluded that both options had drawbacks.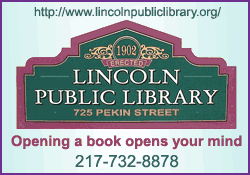 "We really did not rank any of the options that we were given," said Terry McElwain, chairman of the committee. "There is a really more thorough and comprehensive analysis that would need to be made by decision-makers before a decision is made, and we didn't feel we could do that."
The first option would be to continue designing and constructing the new lab in Kansas, which would give the United States a large-animal lab with so-called Level 4 security to handle such deadly diseases as foot and mouth. However, because the costs for the project have escalated, the committee suggested DHS look for alternative funding sources. It was noted that certain research programs at a lab in Australia have been supported through public-private partnerships with the agriculture industry.
The second option would be to scale back the size of the project and disburse research of diseases across the country.
A third option, which would leave current research at Plum Island and rely on foreign labs to conduct research and deter threats, was rejected by the committee.
Kansas Gov. Sam Brownback and Republican U.S. Sens. Pat Roberts and Jerry Moran issued a joint statement Friday applauding the committee's report. They called on DHS to move forward with acquiring the land in Manhattan and beginning construction.