SANA said the attacker, who camouflaged the bomb with onions, detonated the explosives in the town of Muhrada.
The anti-regime Syrian Observatory for Human Rights said the bomb targeted the local military security headquarters. Both reports said the dead included two women and a child.
The Observatory provided a photo of what it said was the bomb site. It showed the facades blown off buildings on opposite sides of a street.
Bombings of security buildings throughout Syria have grown more common as the uprising against President Bashar Assad has turned into a rebel insurgency. Many worry the attacks reflect the rise of Islamist extremists and possibly al-Qaida in the anti-Assad struggle.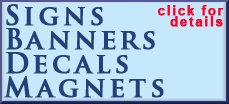 Activists say more than 17,000 people, most civilians, have been killed since the uprising started with protests calling for political reform March 2011. The government says more than 4,000 security personnel have been killed. It does not provide numbers for civilians killed.
Credible claims of responsibility for such attacks are rare, although a shadowy militant group calling itself the Al-Nusra Front has claimed some of them in postings on militant websites. Little is known about the group.
The government blames them on armed gangs and terrorists it says are behind the uprising. Syria's rebels often accuse the government of orchestrating the bombings to discredit the opposition.
Neither side provides evidence.
Muhrada is 20 kilometers (13 miles) northwest of the central city of Hama and is the nearest large town to Tremseh, the village where activists says government troops killed scores of people on Thursday.