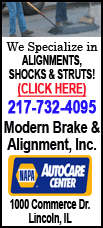 Today's highlight in history:
On July 13, 1787, the Congress of the Confederation adopted the Northwest Ordinance, which established a government in the Northwest Territory, an area corresponding to the present-day Midwest and Upper Midwest.
On this date:
In 1793, French revolutionary writer Jean-Paul Marat was stabbed to death in his bath by Charlotte Corday, who was executed four days later.
In 1812, New York became the first U.S. city to adopt regulations on how pawnbrokers could conduct business.
In 1863, deadly rioting against the Civil War military draft erupted in New York City. (The insurrection was put down three days later.)
In 1923, a sign consisting of 50-foot-tall letters spelling out "HOLLYWOODLAND" was dedicated in the Hollywood Hills to promote a subdivision (the last four letters were removed in 1949).
In 1939, Frank Sinatra made his first commercial recording, "From the Bottom of My Heart" and "Melancholy Mood," with Harry James and his Orchestra for the Brunswick label.
In 1960, John F. Kennedy won the Democratic presidential nomination on the first ballot at his party's convention in Los Angeles.
In 1965, President Lyndon B. Johnson appointed Thurgood Marshall to be U.S. solicitor general.
In 1972, George McGovern received the Democratic presidential nomination at the party's convention in Miami Beach.
In 1977, a blackout lasting 25 hours hit the New York City area.
In 1978, Lee Iacocca was fired as president of Ford Motor Co. by chairman Henry Ford II.
In 1985, "Live Aid," an international rock concert in London, Philadelphia, Moscow and Sydney, took place to raise money for Africa's starving people.
In 1999, Angel Maturino Resendiz, suspected of being the "Railroad Killer," surrendered in El Paso, Texas. (Resendiz was executed in 2006.)
Ten years ago: The nation's governors opened their summer meeting in Boise, Idaho, with high health care costs the main topic. Photographer Yousuf Karsh died in Boston at age 93.