Designer Ralph Lauren announced Friday that the uniforms it provides the U.S. Olympic team at the 2014 Winter Games in Sochi, Russia, will, in fact, be made in the United States.
The U.S. uniforms for the London Games were made in China, which sparked congressional criticism of the U.S. Olympic Committee.
Senate Majority Leader Harry Reid, D-Nev., said the USOC should be "ashamed of themselves" and Rep. Steve Israel, D-N.Y., called the decision "not just outrageous, it's just plain dumb. It is self-defeating."
Ralph Lauren initially declined comment on the criticism, but 24 hours later announced clothes for future Olympics would be made in the United States.
Ralph Lauren has an apparel contract with the USOC through 2020.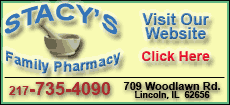 "Ralph Lauren promises to lead the conversation within our industry and our government to address the issue to increase manufacturing in the United States," the company said in a statement.
It's too late to change anything for the 530 American athletes in time for the London Games, which start July 27. The uniforms for Opening Ceremony will remain as planned -- blue blazer, cream-colored pants for men and skirts for women and a blue beret with red and white stripes.
The USOC initially defended the choice of Ralph Lauren, saying it was grateful for the support from an "iconic American company."
On Friday, USOC CEO Scott Blackmun said the federation takes the complaints seriously.