Appel was the only unsigned player among 31 first-round picks, turning down an offer of $3.8 million from the Pirates. Appel was projected by some to be the No. 1 selection last month, but several teams shied away from the right-hander because of the expected demands of his adviser, Scott Boras. Appel was selected eighth.
That slot was assigned $2.9 million from the drafting team's bonus pool in baseball's new labor contract, which imposes penalties on clubs that exceed their threshold -- the total of the slots for a team's selections in the first 10 rounds. The first pick was slotted for $7.2 million and Houston chose shortstop Carlos Correa, who agreed to $4.8 million.
Pittsburgh was prepared to go as much as 5 percent above its threshold and incur the first level of penalty, a 75 percent tax on the overage. But the Pirates didn't want to fall into higher levels, which include the loss of future draft picks.
"After much thought, prayer and analysis of both opportunities, I came to the conclusion the best decision is to remain at Stanford continuing my studies, finishing my degree and doing all I can to assist the Cardinal baseball team in our goal to win a national championship," Appel said in a statement. "I greatly valued the prospect of a professional opportunity, and I will pursue a professional baseball career after getting my Stanford degree."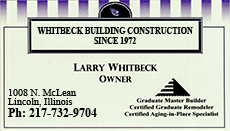 Every team that went over stayed within 5 percent of its threshold, according to calculations by Major League Baseball: Boston, the Chicago Cubs, Houston, Kansas City, the Los Angeles Dodgers, St. Louis, San Francisco, Seattle, Toronto and Washington.
"We have shattered the productivity of many teams by putting an artificial cap on their decision-making," Boras said. "It's horrible for baseball and illustrates a real failure in the system."
A team going over by more than 5 percent but less than 10 percent would face a 100 percent tax on the overage and the loss of their next first-round draft pick. Penalties escalate to a 100 percent tax and the loss of a team's next first- and second-round picks (10-15 percent over) and a 100 percent tax and the loss of a team's next two first-round selections (in excess of 15 percent).
Five first-round picks reached agreements on the final day: LSU right-hander Kevin Gausman with Baltimore ($4.32 million for the fourth pick), Oklahoma State left-hander Andrew Heaney with Miami ($2.6 million for ninth), high school right-hander Lucas Giolito with Washington ($2,925,000 for 16th), Clemson third baseman Richie Shaffer, with Tampa Bay ($1.71 million for 25th) and high school right-hander Ty Hensley with the Yankees ($1.2 million for 30th).
Only six first-round picks signed for more than slot: Gausman, Giolito and Shaffer, along with Chicago Cubs outfielder Albert Almora ($3.9 million for sixth), Los Angeles Dodgers shortstop Corey Seager ($2.35 million for 18th) and Boston shortstop Deven Marrero ($2.05 million for 24th). Ten first-round selections signed exactly at slot and 14 signed below.
Just nine players among the 338 taken in the first 10 rounds failed to sign. Among them was Connecticut second baseman L.J. Mazzilli, the son of former major league player and manager Lee Mazzilli. Selected by Minnesota in the ninth round, Mazzilli will return to the Huskies for his senior season.