Dr. Larry Bramlage said records provided to the New York State Racing and Wagering Board don't indicate anything inappropriate occurred involving I'll Have Another.
"No illegal, unprofessional, or medically unwarranted medication was given to this horse," Bramlage said in a statement. "We totally agree with the approach that Dr. Jim Hunt, attending veterinarian, took to get this horse ready for a possible Triple Crown run."
I'll Have Another was retired the day before the June 9 Belmont Stakes with what trainer Doug O'Neill said was an injury to the colt's left front tendon.
Bramlage said that veterinary ethics preclude him from speculating on the specifics of I'll Have Another's case because he was not the attending vet.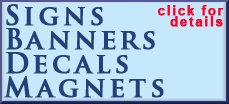 However, he said that of the 11 horses that have won two of the three Triple Crown races in the last 33 years he guesses that almost all of them had X-rays after winning the Preakness as a precautionary measure. I'll Have Another was X-rayed after he won the May 19 Preakness, the middle race of the series.
"That's routine veterinary care, and would be akin to the kind of examinations that human Olympic athletes who just qualified in the U.S. championships will undergo prior to competing in the Olympics at the end of July," said Bramlage, who is chief orthopedic surgeon at Rood and Riddle Equine Hospital in Lexington, Ky.
The New York Times on Wednesday reported that "powerful painkillers" were given to I'll Have Another, and that X-rays taken of the colt's joints before his withdrawal from the Belmont indicate he had osteroarthritis. The newspaper had four veterinarians who did not treat the colt review his vet records. NBC Nightly News aired a similar report on the same day.