The event is designed for adults and families with children and is free and open to the public.

A large tent on the mansion grounds will be the site for some of the weekend's main events. The Saturday schedule will include "Meet and Greet the Generals," an opportunity to meet some of the leading generals of the Civil War, including Ulysses S. Grant, George A. Custer and Thomas "Stonewall" Jackson, among others. Max and Donna Daniels, as Abraham and Mary Lincoln, will do several programs, including one for children: "Lincoln and the Children." Pastor Jerry will present a military fashion show, "Boxers or Briefs?"

The afternoon will feature a demonstration of parade drilling and a re-enactment skirmish with canon fire before concluding with carriage rides and a military ball led by the 33rd Illinois Volunteer Regiment Band, Civil War dancers, and Mr. and Mrs. Lincoln.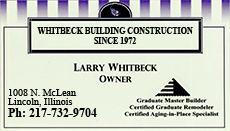 The mansion grounds will host additional events, such as the re-enactment of a military encampment, a surgical unit, old-fashioned photography, root beer making, and sutlers and vendors offering Civil War era goods for sale. There will also be special appearances by the 33rd Illinois Volunteer Regiment Band and President and Mrs. Lincoln. There will be a special display of Civil War and other military weapons, Civil War era miniatures, and vintage clothing. Period craft demonstrations and children's activities will also take place. Picnic-style foods will be for sale, and mansion tours will be available.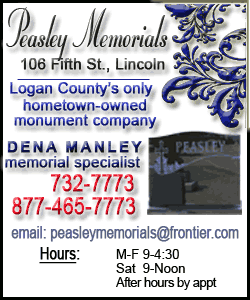 The weekend will conclude on Sunday with a church service at 10 a.m. under the tent. The service will be led by Pastor Jerry, with the 33rd Illinois Volunteer Regiment Band providing the music. The generals and the surgical unit will also make presentations, and there will be another re-enactment skirmish with cannon firing.
For more information and a schedule of events, visit http://daviddavismansion.org/.
Civil War Days is presented in conjunction with "Lincoln Fest," a citywide celebration of Lincoln in Bloomington. Activities are also scheduled at Franklin Park, the lawn of Ames Library, Illinois Wesleyan University, the McLean County Museum of History and the Bloomington Public Library. For information on other activities related to Lincoln Fest, see the lineup on Facebook.com at "Lincoln's Festival in Bloomington."
The David Davis Mansion State Historic Site, at 1000 Monroe Drive in Bloomington, is administered by the Illinois Historic Preservation Agency. The lavish Victorian mansion, completed in 1872, was built for Judge David Davis and his wife, Sarah. The judge had been appointed to the U.S. Supreme Court by his grateful friend, Abraham Lincoln. The mansion is open Wednesday through Sunday for free public tours.
[Text from file received from the Illinois Historic Preservation Agency]