In January 2012 the Lutheran Church of All Saints in Stockholm Sweden added a Friday night "techno mass" accompanied by ultraviolet lights where the young dance in the isles to the beat
of the rock band up on the stage.
This Friday night service is the church's latest attempt to attract young people in a country where attendance at services has been dwindling for decades. Over the past 10 years, membership in Sweden's Lutheran church has fallen 13% and attendance at regular Sunday services plunged 50% to 4.6 million in 2011.
Priest OlleIdestrom organizes the mass and says that the feedback has been mainly positive. "There is already a hip hop mass, there is a rock mass and a jazz mass," the 28 year old priest told the Associated Press. "But it is mainly club music that we listen to and that we like dancing to, so it felt like a natural choice."
Idestrom said that he had to turn people away at the first techno massin April 2011. He said, "The service started with organ music and choir singing but soon broke into powerful techno beats to loud approving claps, shouts and cheers. People jumped up and danced at their seats while disco lights swirled over the ornamented wooden ceilings."
Ella Schwarz, who is 15 and attended the mass said, "It was super-fun, it was really kicking, I didn't think it would be this good before I came. The church isn't really my kind of thing,but after this it seems like it is great."
What this teenage girl attended may have been labeled as a church service, but it sounds like it was far from it. As God looked down from heaven at this "service," I cannot help but wonder how much He was grieved by man's attempt to attract teens to church.
A lack of desire to attend church is a symptom of a spiritual problem. If you are struggling in this area, yellow caution lights should be flashing in your mind alerting you to a serious spiritual need in your life.
I came across this interesting article detailing the religious practices of our American ancestors:
Jamestown, VA, was the first permanent settlement in the new world, and some of their religious practices were rather interesting. For instance, they had two hour church services every day, and for 5 hours on Sunday. Everybody had to attend. Missing church was considered a sin and was dealt with severely.
The penalty for missing a service was the loss of food rations for a whole day. A second absence resulted in a public whipping. And the penalty for missing three times was to be placed in the stocks daily for six months! Historians tell us that research has not revealed anyone in Jamestown Colony ever missing church three times.
No one from your church will be by your house today to discipline you if you missed this past Sunday's services. Perhaps we should send out the CIA (Church Investigation Agency) to see where you were.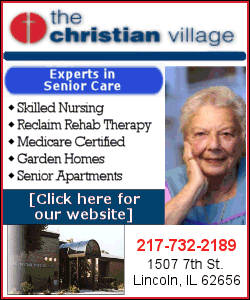 Or maybe we should dispatch the FBI (Fundamental Baptist Investigators) to determine your whereabouts. You are important to your church, and you should be a faithful, active member.
Still not convinced that church attendance is important? Let me two good reasons for you to be in church every time its doors are opened.
Our Lord Commands It. Every pastor can quote Hebrews 10:25 from memory, "Not forsaking the assembling of ourselves together, as the manner of some is; but exhorting one another: and so much the more, as ye see the day approaching."
Growing up, we sometimes questioned why we had to do something. My mom would often respond, "Because I said so, that's why."
If for no other reason, we should be in church because God said so.
Our Life Demands It. We live in a world that is hostile to our faith. All during the week we are bombarded by attacks from our spiritual enemies: the world, the flesh, and the devil.
As believers assemble together, we are able to "exhort" one another. We can challenge and encourage each other to keep on keeping on for Jesus.
I read a story recently that emphasizes the importance of being faithful to church.
It was Palm Sunday and, because of a sore throat, five-year-old Johnny stayed home from church with a sitter. When the family returned home, they were carrying several palm branches. The boy asked what they were for. "People held them over Jesus' head as he walked by."
"Wouldn't you know it," the boy fumed, "The one Sunday I don't go, He shows up!"
The next scheduled service at your church is the most important one you will ever attend. God has something that He wants to say to you.
God may show up at your next church service. Don't miss it.
[Tony Bazen, Park Meadows Baptist]