The news pushed stocks down from the start of the trading day. Though they recovered a bit around midday, all three major indexes closed down. The Dow Jones industrial average dropped 49.88 points, or 0.4 percent, to 12,727.21.
Before trading opened, the Commerce Department said retail sales fell 0.5 percent in June from the month before as Americans spent less on autos, furniture and appliances.
It was the third straight month of declining sales, a worrisome trend. The last time sales slumped for so long was in the fall of 2008, at the worst point of the global financial crisis.
"The summer soft patch is here, and it could be here a while," said Randy Frederick, a managing director at Charles Schwab, the stock brokerage firm. "Consumers are belt-tightening."
Also dampening spirits, the International Monetary Fund said it now forecasts the global economy to grow 3.9 percent in 2013, down from an earlier estimate of 4.1 percent.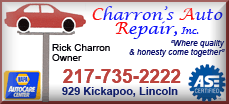 The Standard & Poor's 500 index fell 3.14 points, or 0.23 percent, to 1,353.64. The Nasdaq composite index fell 11.53 points, or 0.4 percent, to 2,896.94.
Companies that rely heavily on consumer spending were among the weakest on the New York Stock Exchange. Home Depot fell 64 cents, or 1.2 percent, to $51.45. Lowe's Cos. lost 92 cents, or 3.4 percent, to $25.80.
Industrial stocks also fell sharply. General Electric and Caterpillar, a heavy equipment maker, each fell about 1 percent. GE lost 18 cents to $19.59. Caterpillar lost 92 cents to $81.15, one of the biggest losses among the 30 stocks that make up the Dow average.
Comments from Chinese Premier Wen Jiabao over the weekend also weighed on the market. Wen said his country's economy has not yet entered a recovery and "economic difficulties may continue for some time." Some of the weakness in China comes from the debt crisis in Europe, which has crippled spending on imported goods.
In the Treasury market, the yield on the benchmark 10-year Treasury fell to 1.45 percent from 1.49 percent late Friday as investors sought the relative safety of government debt.