Chancellor Leo Strine Jr. denied competing motions from the California State Teachers Retirement System, or CalSTRS, and a group of New York City pension funds seeking appointments as lead plaintiff with lead counsel in a consolidated shareholder lawsuit alleging that Wal-Mart officials breached their fiduciary duties by allowing and covering up the alleged bribery.
Strine said attorneys for the California and New York pension systems seemed more interested in competing with each other in a "first-file Olympics" by raising sloppy complaints based on media reports than doing their homework and doing right by investors. He urged them to work together in demanding corporate records from Wal-Mart, taking time to investigate, then acting in the best interests of Wal-Mart stockholders.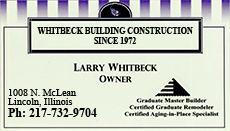 The judge added that he couldn't understand why attorneys for the pension groups, each of which holds more than $5 million in Wal-Mart stock, thought an April report in the New York Times outlining the alleged bribery scheme was a sufficient basis to file derivative shareholder complaints.
"Why do you want to file a weak complaint when you can investigate and file a strong one?" he asked attorneys." How does that serve the interests of the investors in the company that you supposedly represent?"
While the alleged bribery scheme may raise important legal issues, Strine said, there's no reason to hurry a lawsuit.
"It didn't happen yesterday," he noted.
Wal-Mart, based in Bentonville, Ark., disclosed in a securities filing in December that it had opened an internal investigation to determine whether its overseas operations have complied with U.S. federal law as it pertains to permitting, licensing and inspections.
The company said that it began the investigation after reviewing policies, procedures and internal controls tied to its global anti-corruption program. Based on information obtained in that review and from other sources, Wal-Mart began an internal investigation related to compliance with the Foreign Corrupt Practice Act, it said