Business stockpiles grew 0.3 percent in May from April, matching April's increase, the Commerce Department reported Monday. Business sales fell 0.1 percent in May, matching the April decline.
Total stockpiles rose to $1.58 trillion in May. That's nearly 20 percent higher than the low point in September 2009, shortly after the recession ended.
When businesses step up restocking, they order more goods. That generally leads to increased factory production and higher economic growth.
But stockpile growth largely depends on the spending habits of U.S. consumers. Americans reduced their spending at retail businesses in June for the third straight month. Many consumers are feeling constrained by weak job creation and paltry wage increases.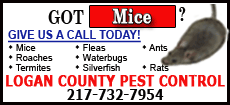 It would take about five weeks to exhaust total stockpiles at the May sales pace. That's considered a healthy timeframe.
Still, many economists now believe economic growth has slowed from the January-March's lackluster 1.9 percent annual pace.
Paul Ashworth, chief U.S. economist at Capital Economics, said growth in the April-June quarter likely fell to an annual rate of just 1.5 percent.