The IMF reduced its China growth outlook for 2012 by 0.2 percentage point to 8 percent and for 2013 by 0.3 point to 8.5 percent. That is far stronger than the United States and Europe, but China's slowdown has dampened hopes it might make up for weak Western demand and drive global growth.
China's second-quarter growth fell to a three-year low of 7.6 percent as exports, consumer spending and factory output weakened. Analysts say a rebound might begin in the second half but could take longer and be weaker than previously expected.
On Sunday, Premier Wen Jiabao warned a recovery was not stable and trouble may continue for some time. He promised tax breaks and other aid to companies hurt by slowing exports.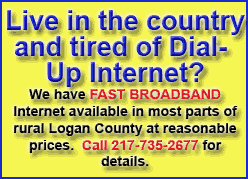 "There are tail risks of a hard landing in China, where investment spending could slow more sharply, given overcapacity in a number of sectors," the IMF said in its latest World Economic Outlook.
A prolonged slowdown could have global repercussions, reducing China's substantial imports of oil, iron ore and other commodities from Australia, Brazil and Africa and for industrial components from Asian countries that look to China as a major export market.
The IMF said China, along with developing world giants Brazil and India, is suffering from twin declines in global and domestic consumer demand, as well as the impact of interest rate hikes and other curbs imposed earlier to cool overheated economies.
"Policies have been eased since, and this easing should gain traction in the second half of 2012," it said. "Nevertheless, concerns remain that potential growth in emerging market economies might be lower than expected."
Investor uncertainty about growth prospects of developing countries also is rising, leading to capital outflows and currency depreciation, the IMF said.