Benchmark U.S. crude on Monday rose $1.33 to end at $88.43 per barrel in New York, while Brent crude rose by $1.95 to finish at $103.37 per barrel in London.
The Federal Reserve is considering new moves to boost consumer spending, and analysts are betting Fed Chairman Ben Bernanke will talk about that when he addresses Congress on Tuesday and Wednesday. As consumers spend more and the economy strengthens, demand for oil is likely to rise.
"The market is pricing in some hope that he (Bernanke) will do something tomorrow," said Phil Flynn, an analyst with Price Futures Group.
Last month the Fed extended plans to drive down long-term interest rates. Fed officials are still open to taking more aggressive steps to support the economy, though policymakers disagree over whether now is the right time to do that.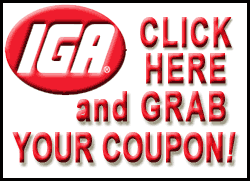 Oil prices rose despite some downbeat reports about the global economy.
The International Monetary Fund lowered its global growth forecast slightly due to continued financial troubles in Europe and slower expansion in China and India. The IMF expects the world economy to grow by 3.5 percent this year, down from a previous forecast of 3.6 percent.

China said over the weekend that its economy was cooling off. Chinese Premier Wen Jiabao said the country has not yet entered into a recovery, and that its "economic difficulties may continue for some time." China is the world's second-largest oil consumer, after the U.S. If its economy slows, it's likely its demand for oil will fall as well.