Several new characters manage to draw Bruce out of his funk in various ways. Anne Hathaway brings some much needed zest to the proceedings as Selina Kyle, otherwise known as Catwoman in the Batman universe, a slinky thief who punctures Bruce's bubble when she lifts his fingerprints from his safe, along with a beloved pearl necklace. She's selfish and cynical, only looking out for herself, but at least she goes about her crimes with some verve and style. They never call her Catwoman by name, and she's never as campy as Michelle Pfeiffer and Halle Berry were in previous film incarnations of the role, but she's always fun to watch.
The other woman in Bruce's life, however, is woefully underdeveloped -- which is a real problem because she plays a key role in the film's climactic revelations. Marion Cotillard (one of many alumni from Nolan's "Inception") co-stars as Miranda Tate, a wealthy philanthropist who hopes to work with Wayne Enterprises on developing clean, sustainable energy. The romance that develops between her and Bruce is utterly unbelievable.
Joseph Gordon-Levitt adds a youthful presence as John Blake, an up-and-coming member of the police force who inspires Bruce to revisit his own childhood as an orphan. Gordon-Levitt as solid as always but there's not much to his character aside from earnestness.
Then there's Bane, a muscular mass of pure evil who orchestrates an elaborate takeover of Gotham City. The role is a huge waste of what Tom Hardy can do; his character is so one-dimensional and poorly defined, he's never so much a fearsome figure as a large and hulking one. It doesn't help matters that it's often difficult to make out what he's saying beneath the cage-like muzzle that covers his nose and mouth and alters his voice. Hardy can be sexy and charismatic (as he proved in "Inception") but also a dangerous and unpredictable figure. None of that is on display here. He's all brute force.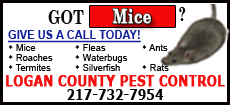 But he is the instigator of the film's dazzling opening sequence, worthy of the best of James Bond: a daring aerial maneuver in which Bane kidnaps a scientist by hijacking his plane from the skies above. That's probably the most effective of the many set pieces Nolan stages here, although the collapse of Heinz Field during a packed football game also has an urgent, visceral quality, with thrills that recall the most imaginative moments of "Inception."
This is the problem when you're an exceptional, visionary filmmaker. When you give people something extraordinary, they expect it every time. Anything short of that feels like a letdown.
"The Dark Knight Rises," a Warner Bros. release, is rated PG-13 for intense sequences of violence and action, some sensuality and language. Running time: 164 minutes. Two stars out of four.
___
Motion Picture Association of America rating definitions:
G -- General audiences. All ages admitted.
PG -- Parental guidance suggested. Some material may not be suitable for children.
PG-13 -- Special parental guidance strongly suggested for children under 13. Some material may be inappropriate for young children.
R -- Restricted. Under 17 requires accompanying parent or adult guardian.
NC-17 -- No one under 17 admitted.